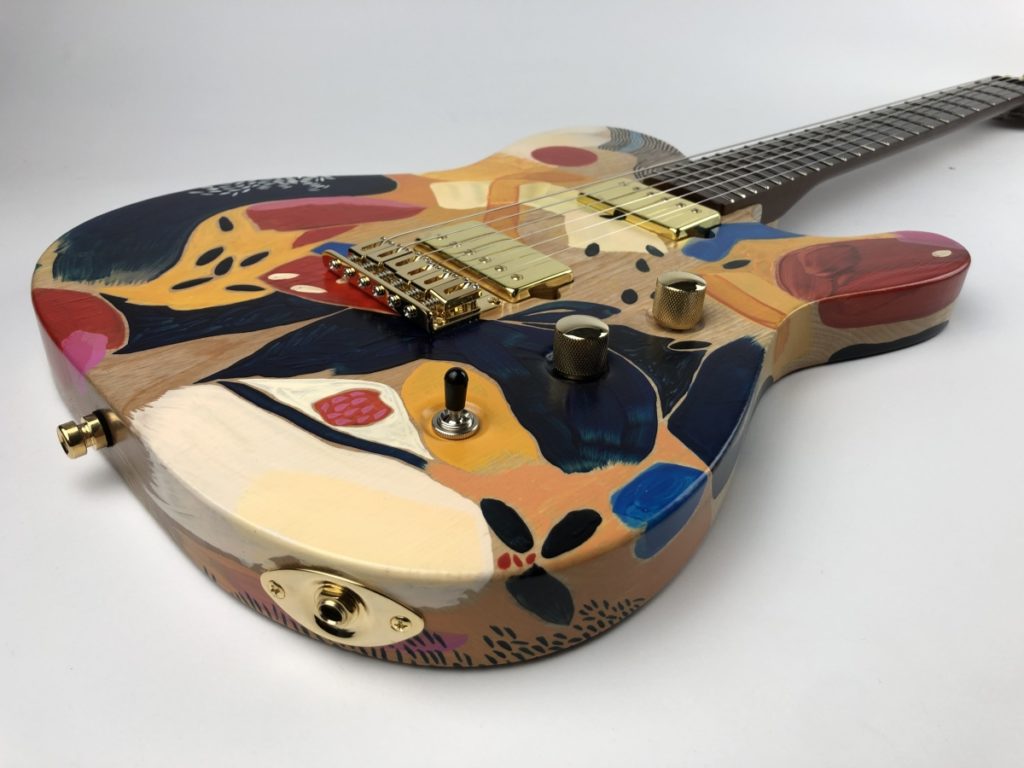 Our aim is to build bespoke guitars that are totally awesome for you to play. That's why we design and build our bespoke guitars to your specifications using a fusion of traditional craftsmanship and cutting edge technology. We are proud to stress that we make our bespoke guitars for you right here in Great Britain.
If this is you first bespoke or custom guitar, you might not know where to start and that's ok. This is why we provide expert guidance and help you at every step, from deciding on everything from the shape, right through to the tone and finishing options.
Exclusive
Designing and building bespoke guitars is where we can really dig deep into our creativity. Each bespoke guitar is painstakingly designed and crafted to perfection. As such the journey from concept to a finished masterpiece takes time. Due to this, we have to limit the number of bespoke guitars we finish each year. While we have a waiting list for bespoke projects, we do start with a design call when you place your order. We like to discuss your ideas and give you time to mull over options. That way when we start work, we both have a better understanding of what you are looking for.
Custom Guitar Experience®
Building your new guitar is a collaborative process and as such we will bring you, virtually, into the workshop. You will experience the journey of bringing your guitar to life, from initial concept through to the finished instrument. It's an exciting journey, and one that we will be taking together. You will receive regular photo updates of the build process, and we will let you know when decisions need to be made and when things are locked down as we progress.
Communication is key, which is why we will keep you informed and updated at every step of the way. From our intuitive 3D design, right through the build and finishing process. Should want to tweak things along the way, we make it super easy by letting you know where and when changes can be made and when decisions are locked in. You tell us what you want and we make your guitar to your design, the way you want it.
The most important thing is that you enjoy the journey, from initial concept to opening the case of your new guitar, and beyond.
The Process – Bespoke Guitars
1. Design Brief. We take your design brief and turn it into a detailed specification that covers every aspect of your new guitar, then we cost out all the elements. You will be sent a quotation for your acceptance.
2. Order Review. We dig into the details in a design session(s), then create and share a 3D CAD model of your new guitar. Any last minute changes can be made, before being signed off by you, therefore locking in your specifications.
3. The Build Process. You get to select the actual wood for your guitar. Each instrument is built by our in-house luthier, using a blend of traditional skills and some of the latest tech available to ensure a quality finished instrument.
4. Build Updates. You will receive regular updates during the build process so you can see the development of your guitar. You will be given the opportunity to confirm the final finish, just in case of any last minute changes.
5. Final Inspection. Each instrument must pass through a quality control checklist to ensure it meets our high standards. We will also set up your guitar in your desired tuning and gauge of strings.
6. Shipping. We ship your instrument fully insured for the amount you paid, and use the best packing materials and custom boxes available. You will receive automatic tracking updates via email.
Examples of Some Bespoke Commissions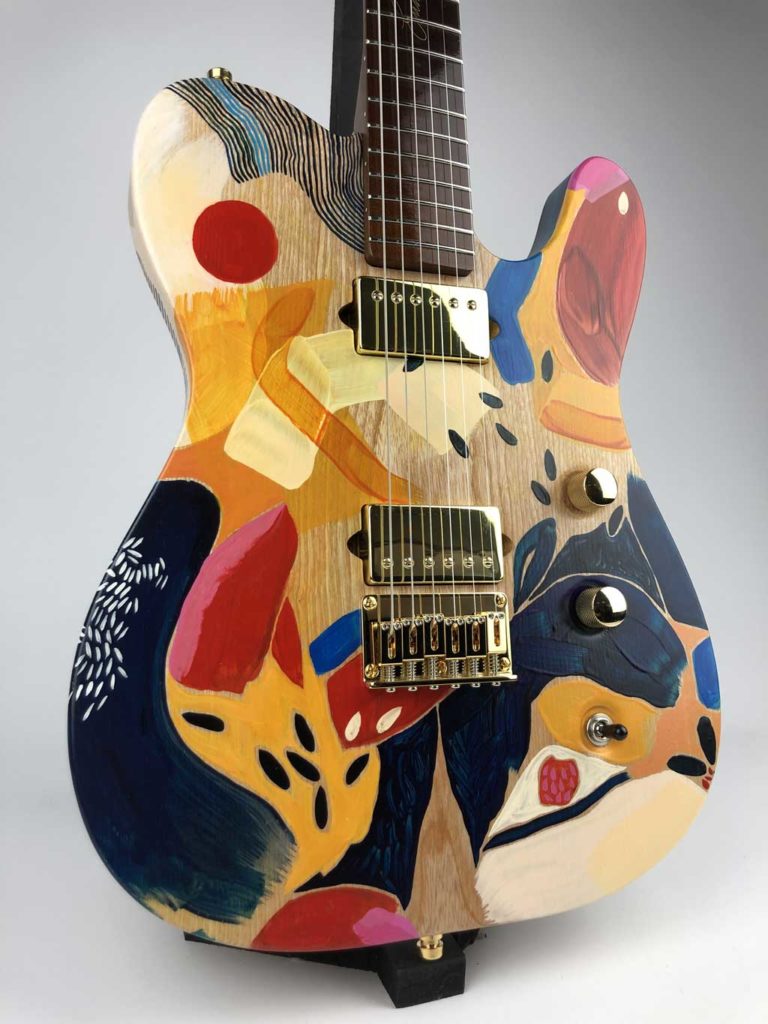 Let's start the conversation
Commissioning a bespoke Munson guitar starts with an initial chat. This allows us to get to know each other and discuss the kind of guitar you are looking for.
Choose a day and time which suits you best and let's have a no obligation chat.
If you can't find a day or time to suite you, please complete the form below and we will get in touch
Ps. We won't sell your data to third parties. We hate spam too.