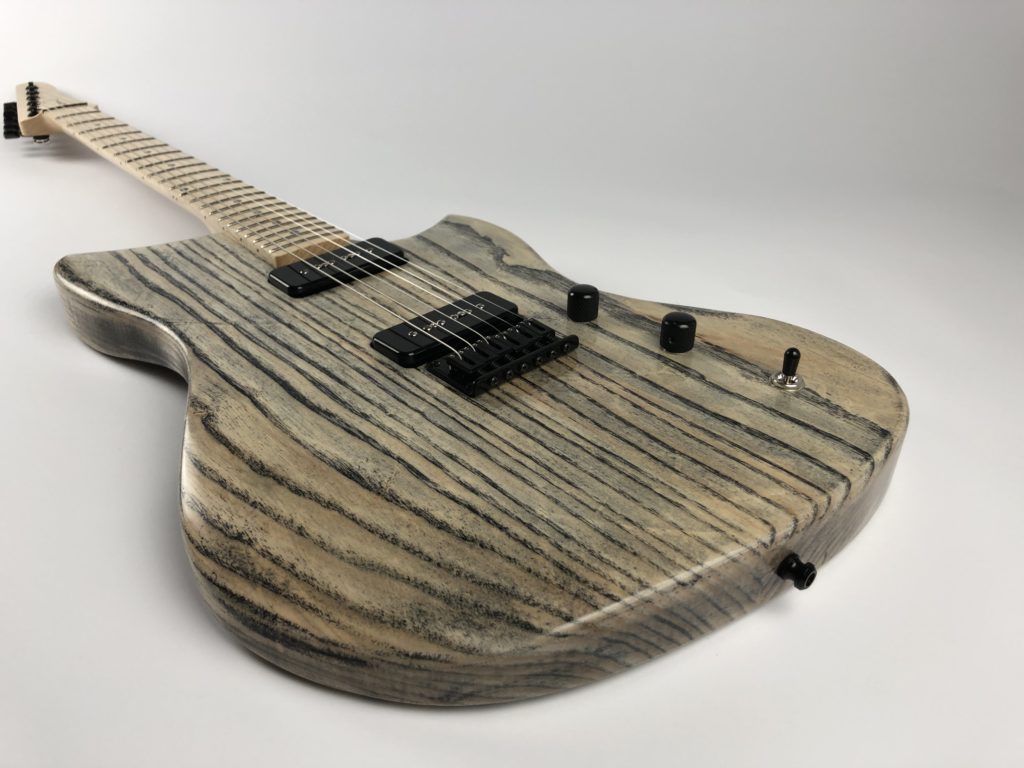 Custom shop guitars provide an incredible opportunity for you to design your own guitar based on one of our popular models. With hundreds of combinations to choose from, your custom guitar will be personal to you.
One thing you won't find is a fully automated buying process. We believe that just as a custom guitar is personal to you, we need to understand more about you in order to bring your dream to life. That is why you don't just interact with a website, you will be working directly with us from initial concept and throughout the build. You will receive regular updates along the way, so that you can be virtually part of the build experience.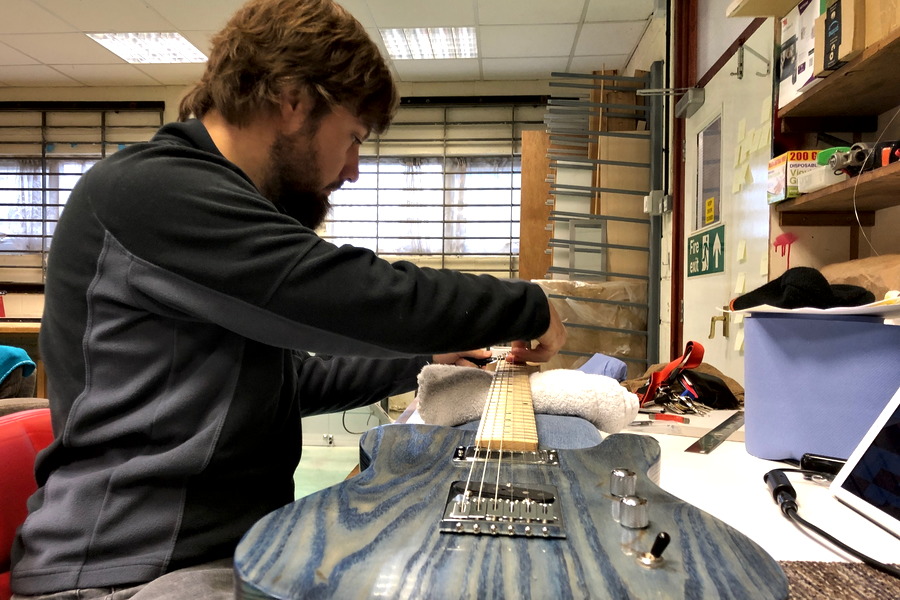 Custom Guitar Experience®
Building your new guitar is a collaborative process and as such we will bring you, virtually, into the workshop. You will experience the journey of bringing your guitar to life, from initial concept through to the finished instrument. It's an exciting journey, and one that we will be taking together. You will receive regular photo updates of the build process, and we will let you know when decisions need to be made and when things are locked down as we progress.
We start with your design brief so we know what you want. You select the specific body blank, colour, finish, electronics, and well, everything. Starting with a simple form we capture as much information as possible. Then we get in touch to discuss the project in more detail. We will help with any areas you are not sure about, or perhaps mention some of the latest tech you might not be familiar with. Once we fully understand what you want we will give you a quote for your build. It's important to remember that you won't be asked for any money until you accept the quote. So feel free to play around with the configurator until you get close to what you want.

Every custom shop guitar is built from scratch for you by one of our luthiers right here in Great Britain. The typical build time is 12-18 weeks depending on the finish. You will be kept you up to date on progress throughout the build.
Ready to get going? Then choose one of the models below to get started.
Custom Shop Guitars – Models
Tempest

With styling inspired by the classic T-style design that has been rocking the world for decades, the Tempest custom shop guitar is a blend of traditional craftsmanship and state-of-the-art technologies. It's a guitar that feels smooth and plays fast.
Marauder

The Marauder custom shop guitar is a re-imagining of the classic off-set J-style featuring lighter and more resonant materials which give this instrument a distinctive tone. With a distinct shape and flowing curves, the marauder feels edgy and flies.
Mosquito

The Mosquito custom shop guitar is a versatile instrument, perfect for playing in the studio, on-stage or jamming at home. Light , nimble, and infinitely configurable this guitar will to suit any playing style and situation.
Custom Shop Guitars – Tech
The technology we have packed into the various models means that they can be configured to suit almost any playing style. Pickup options include our selection of British hand wound Bare Knuckle pickups and the super cool Fishman Fluence pickups. These enable us to complete your instrument with the tone you desire.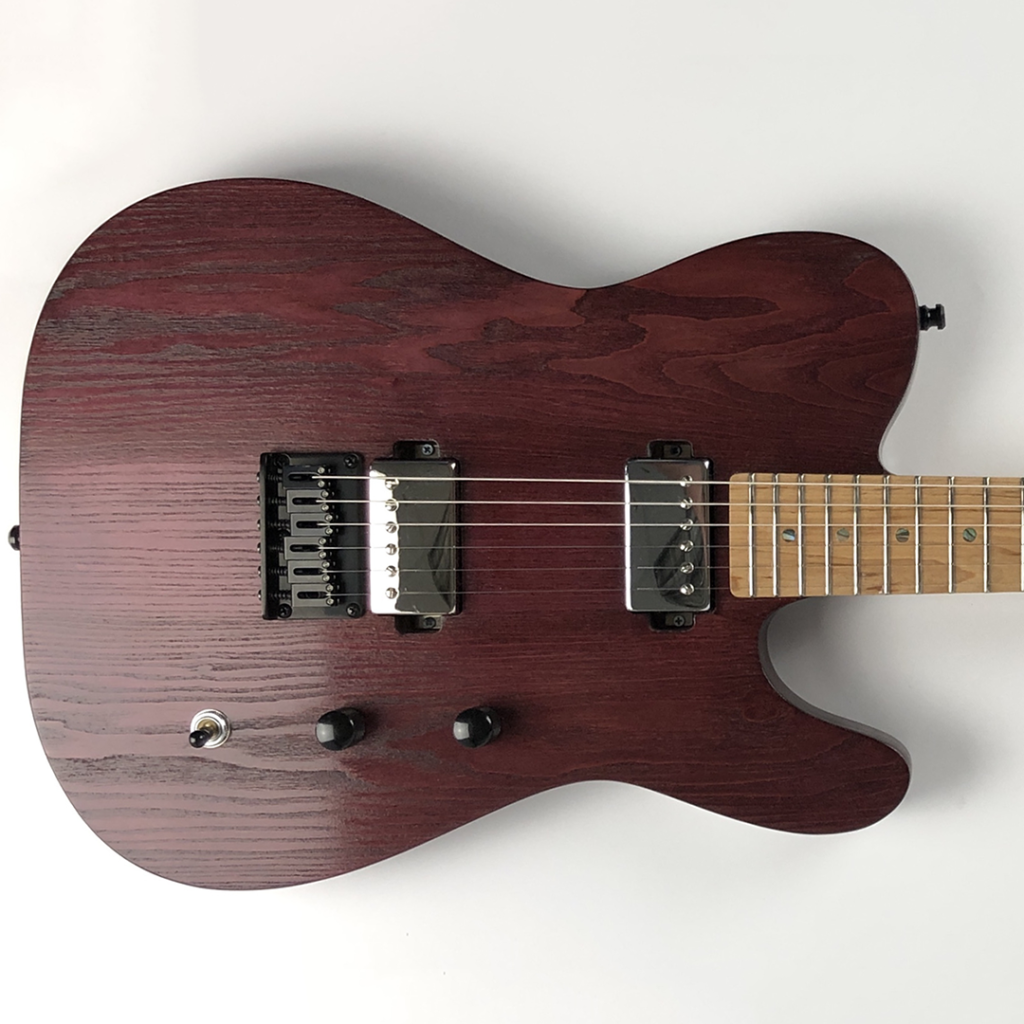 Innovative switching technology gives you an amazing variety of distinct sound options for the ultimate in versatility. The traditional capacitors and CTS pots ensure a precision audio taper which gives you smooth and accurate response. Crank your guitar up to 10 and the volume swells all the way—no abrupt flattening to choke your play. We have created a selection of control circuits to give you the flexibility to find one that best fits your playing style.
All our models feature fully screened electronics which eliminate buzz from electrical interference. We use rare earth magnets to secure the backplate to the body. This makes for a quick, easy and tool free access to the control cavity.
It's all about the finish
At Munson Guitars we always prefer to use finishes which leave the grain visible so that you can see the beauty of the wood. We start by adding highlights to the grain before we apply a colour tint. By blending natural stains we can create an amazing number of colour variations. As part of the custom guitar experience, we create colour swatches using the left over wood from the build, as different woods take stain differently. That way you can fine tune the colour until it is just the way you want it.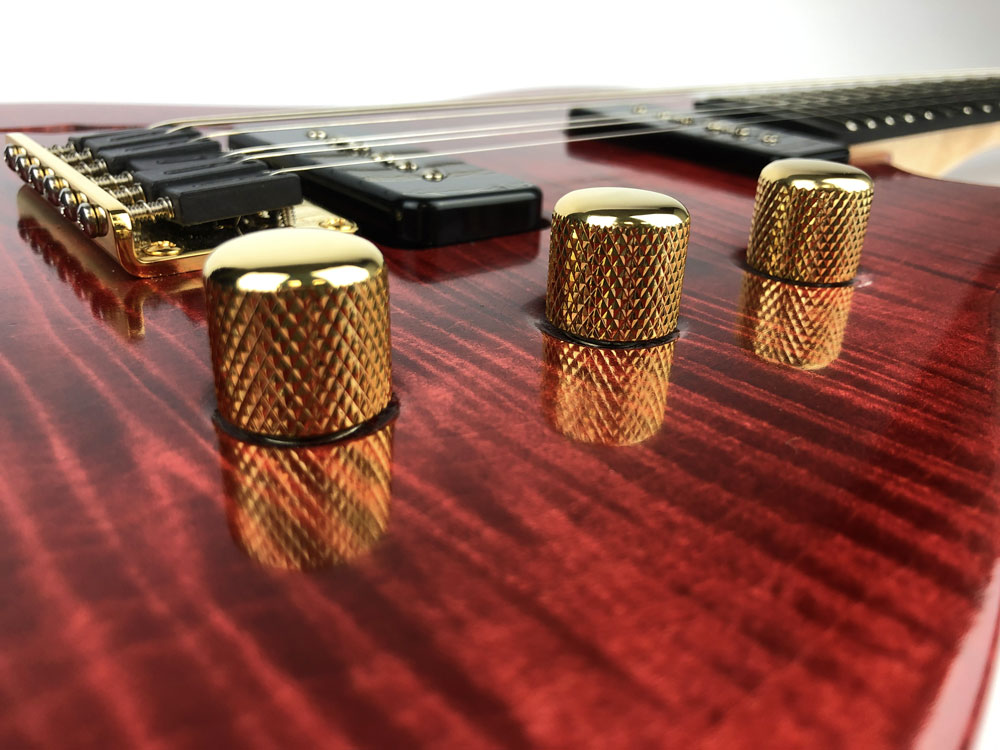 Can't find a colour that you like? No problem, we have a custom option where we can create a tint or colour especially for you. After all, there is nothing better than to have your unique colour on your custom shop guitar.
There are two finishing options for the guitar body. The oil finish gives a soft, smooth satin finish which will show honest wear over time. Should you want a traditional gloss body, nitrocellulose gives a high sheen that looks amazing and will allow the finish to age gracefully.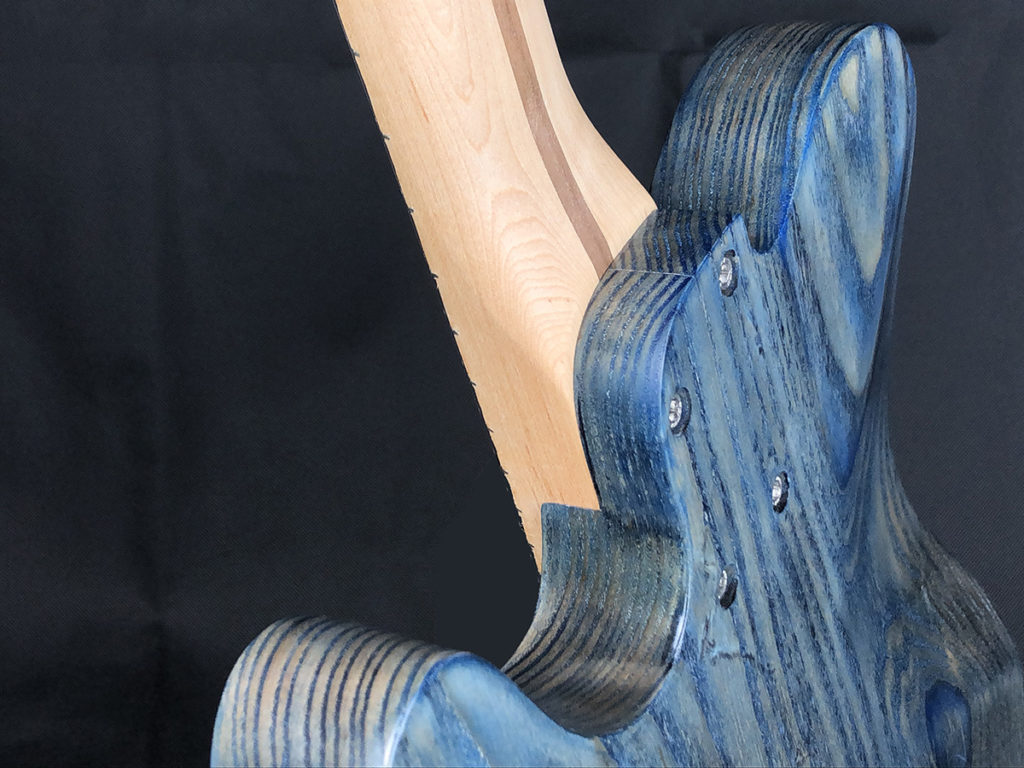 The maple neck includes a contrasting dark walnut skunk strip (one piece necks). The wood is protected and enhanced by a proprietary blend of finishing oil. This delivers a hard wearing, yet soft satin feel for a super fast action.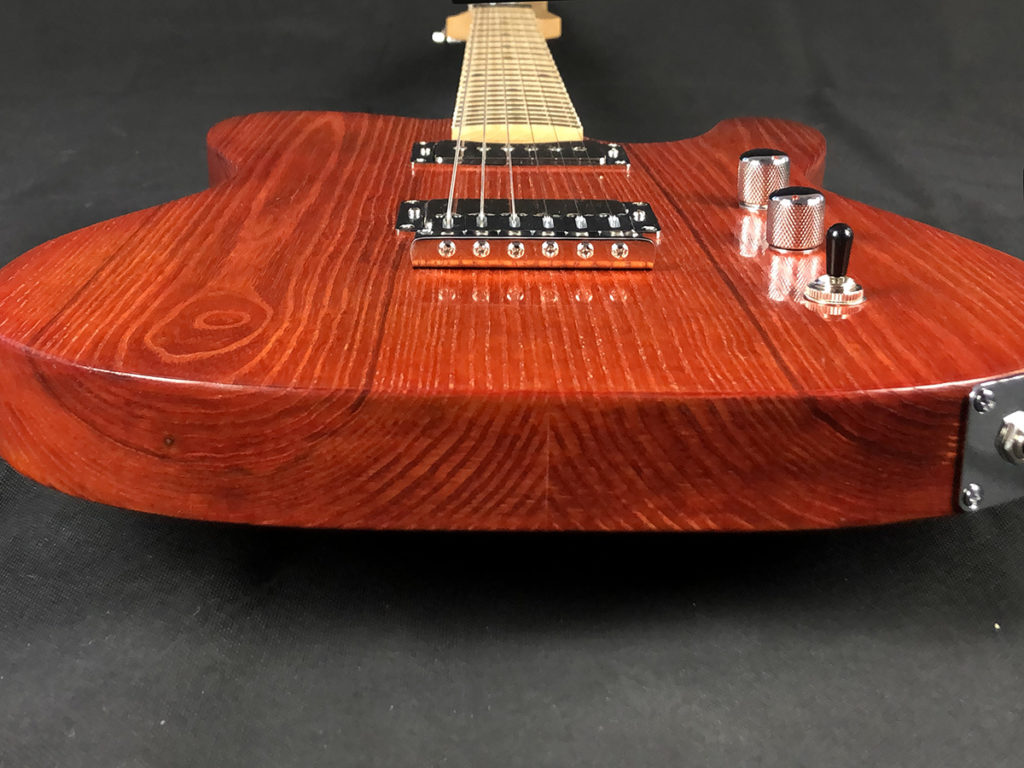 When you're not sure where to start
If it all seems a bit daunting or you have other options in mind? Please use the button below to schedule an online appointment and let's have a chat about your project.
Keep in Touch
Stay up to date with the lastest news and offers from Munson Guitars.