Have you ever dreamt about owning your ultimate electric guitar? Made by hand, by craftsmen, to your playing style and to your personal specifications? Of course you have. But the cost of building quality custom guitars has always been out of the reach of most guitarists; until now.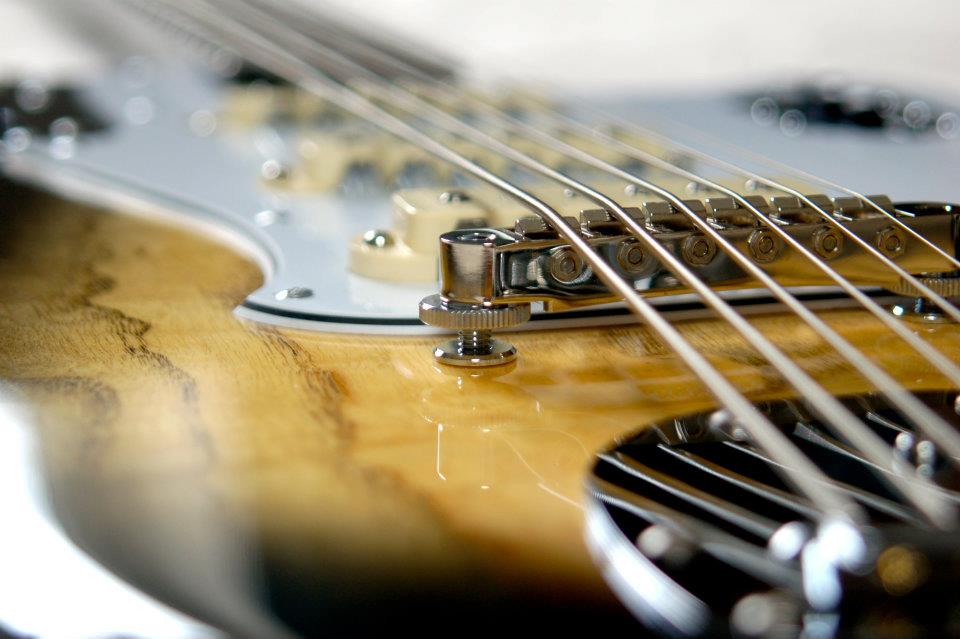 We are creating a new way for you to design your dream electric guitar and we need your help! Importantly Munson Guitars will put you in the driving seat of our intuitive design process. You tell us want you want and we make your guitar to your design, the way you want it.

Most people have never designed a custom guitar before, but have an idea of what they want. So we provide expert guidance and help you at every step, from deciding on the playing style and shape, to the electronics and finish. If you want a flame maple topped body with a maple neck and walnut fretboard, that's what you can have. Want to go with our super eco friendly dense bamboo fretboard, we have you covered.

It's no surprise that mass production brands now offer custom shop guitars for discerning clients. At Munson we only do custom guitars. Each and every guitar is unique and built to our exacting standards in our UK workshop. And we do this at a price that is affordable.

Our aim is to build custom guitars that are totally awesome to play, are designed and built to order using a fusion of traditional craftsmanship and cutting edge technology and proud to be made in Britain, because that is what people are asking for.
Custom Guitars, what's next
It's an exciting time at Munson Guitars. We moved into our new workshop last year and spent several months fitting out our facility with new equipment and some new super cool tools. Production started back in April 2019 and we have been at full speed ever since. We are shipping custom guitars to clients in the UK, several European countries, and in the USA.  If you can't wait to get your hands on a Munson custom guitar, contact us to arrange a design consultation, or take a look at our private stock, custom shop or bespoke guitars.
Check back for updates, or better still sign up for our news and offers below and we will let you know how it's going.
Keep In Touch

Ps. We won't spam you or sell your data to third parties. We hate that too.