It started with an idea. An idea that we could build a successful business designing and making custom electric guitars. We wanted to create a British electric guitar brand that would be a lasting legacy for our family. A big idea, but you have to have a dream, right?
A History of Woodcrafting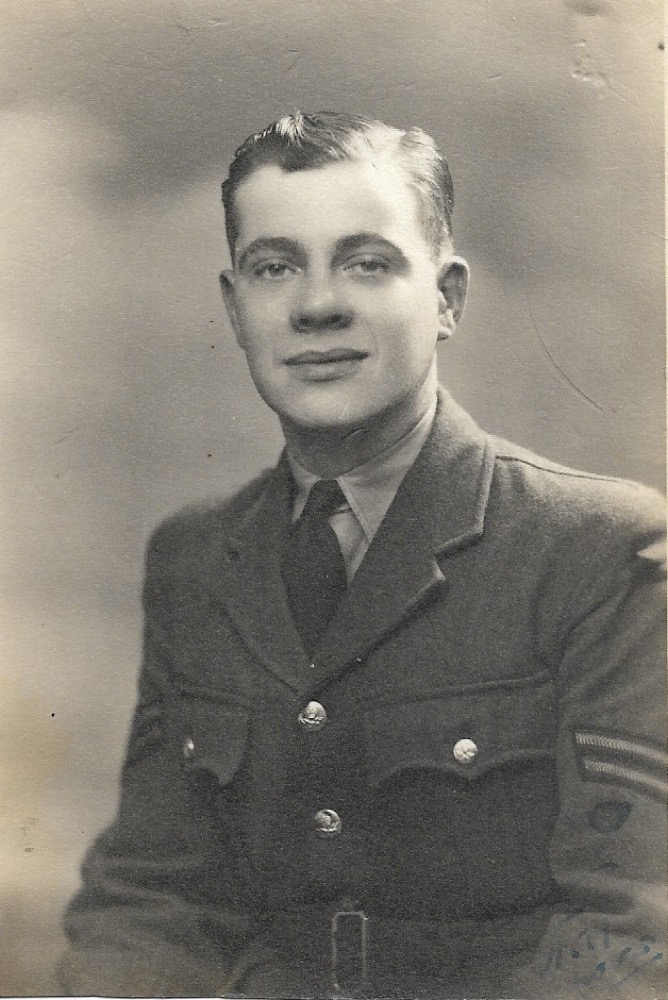 We are a family of inventors and creators dating back several generations. It was in the 50's that Ernie Munson took traditional woodcraft learnt from his father to the next level. Upon leaving the RAF after the war, he became an innovative entrepreneur. He travelled the world searching out new materials, technologies, and manufacturing techniques, which he turned into a highly successful joinery enterprise in England.
Ernie had a nose for business and a passion for wood and had an ability to successfully transform it into anything from bespoke timber-framed houses to fine, hand-crafted furniture.
As the business grew and he needed more and bigger factories, he built them. He invested in his people and built a team of skilled professionals who could turn wood into virtual works of art.
He inspired his family to believe that anything was possible if you put your mind to it and worked both smart and hard. A philosophy we still live by today.
His Royal Air Force career would inspire the naming of the Munson custom shop guitars.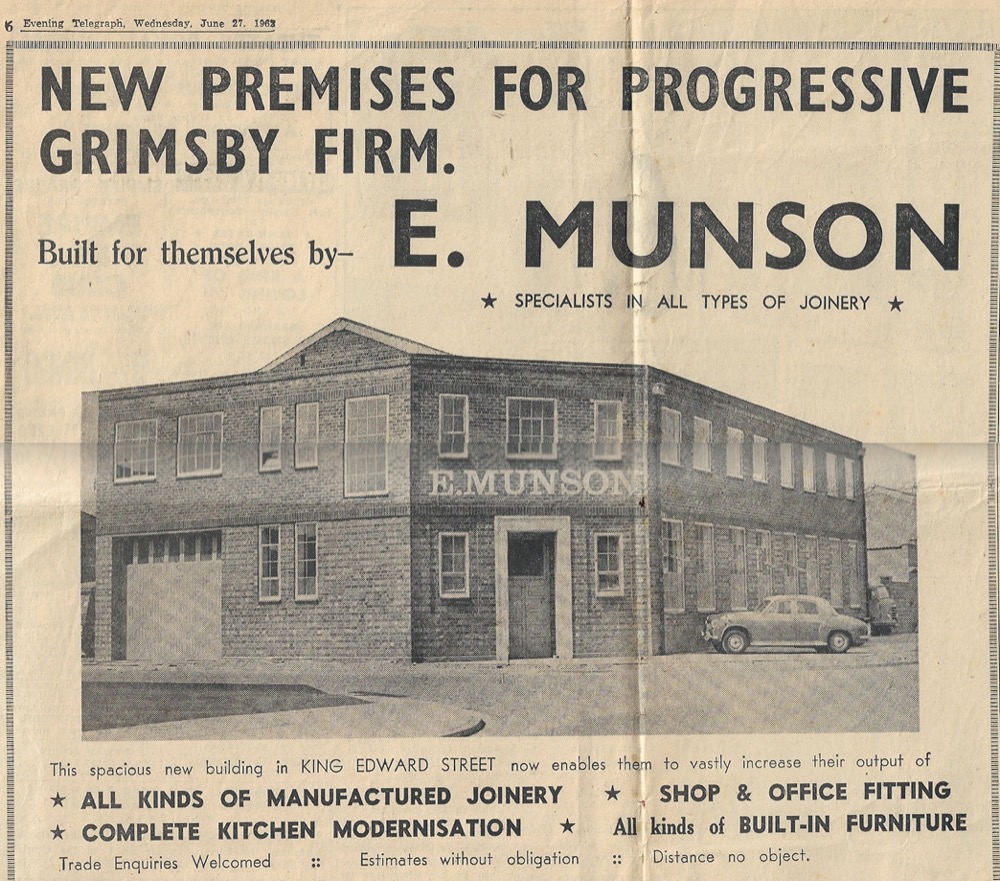 Continuing the Tradition
Carl learnt his craft and passion for wood from his father. While his career took him into the world of electronics and computers, he continued working with wood. Lovingly restoring antiques and making everything from furniture to finely-worked objects became his hobby.
After three decades spent in the technology sector, Carl felt that he needed a new direction. He wanted to create physical things that people could hold and use instead of just virtual products. The story continued to evolve, and in a way came full circle.
Carl Munson – Wood to Tech and Back Again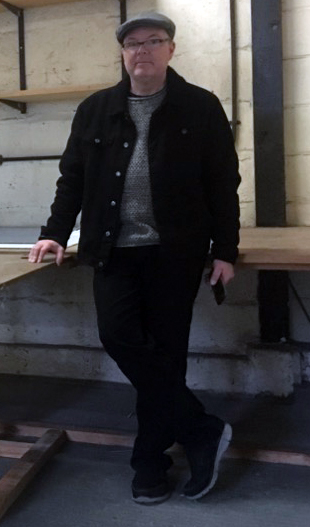 Over the years I spent time modifying and repairing my sons' guitars, and found that electric guitar technology had not really changed since its introduction. Yes, some aspects had improved such as pickups, for example, but the fundamental design had not changed with any degree of significance. It was apparent when looking at the industry that most brands were outsourcing manufacturing overseas in order to mass-produce guitars and components to reduce costs, often at the expense of quality and with a negative environmental impact.
Market research was telling a different story, however. People wanted their instruments made, not by cheap labour, but by local craftsmen (or is that craftspeople now) and to a high level of quality. Price was important, but it was not the main driver.
Technology is changing manufacturing faster than ever. It is making it easier for smaller organisations to embrace modern best practices in order to improve efficiencies. Modern business processes and efficient manufacturing techniques – in which I am well-versed – mean that smaller businesses can compete with larger manufacturers without having the same volume of scale. This would be the game-changer in what we were planning.
These factors led me and my family to believe that there was a big enough niche in the market for us to start a custom electric guitar business. I was so convinced about this business that I put my name on it; Munson Guitars.
Jon Munson – Never Far From the Music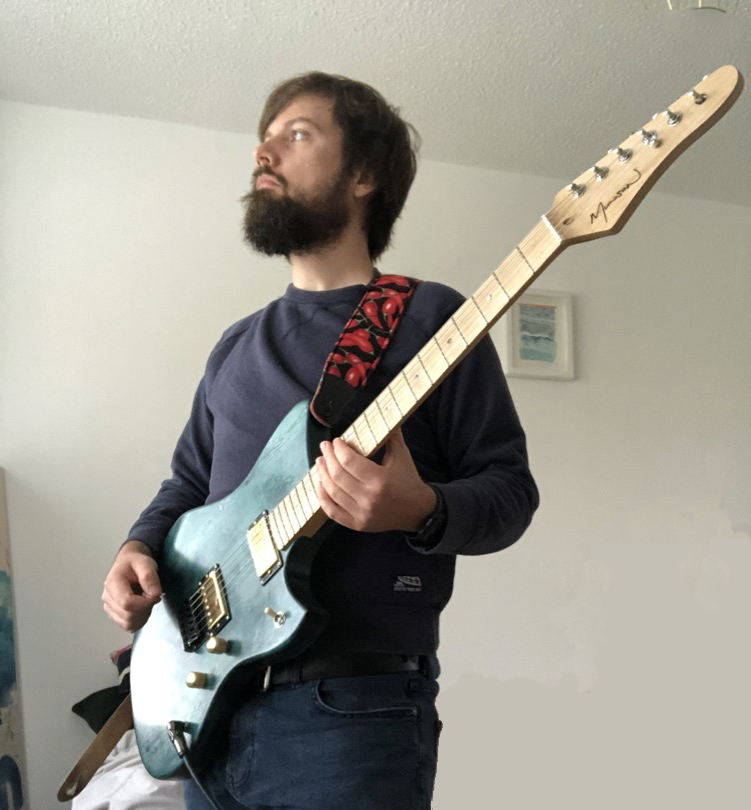 I started sliding around on my knees listening to rock music at a really young age – Queen, Van Halen, The Doors; I couldn't get enough of them. My parents bought me my first guitar when I was 14 years old (a Squire Strat that I still have). I played it every day religiously with friends and started a band at school, as you do.
After a number of years playing and going to local gigs/shows (sneaking in under-age), I started sound engineering for bands at local venues – meeting lots of bands and musicians from all over.
I put the musician career on hold and moved on to study music technology – the idea was to still be in the scene without having to battle to 'make it' as a band. Rather than studying music theory, I was more interested in the science of sound, and I started to look at how instruments worked.
Alongside this, I started an events company doing live sound, as well as installing and maintaining sound systems in nightclubs and bars.
During the recession, I put all of this on hold for a few years to get a 'real job'. I worked in various roles and ended up working as a web developer/producer/project manager.
At the same time I also worked in the local guitar store as I wanted to stay connected to the music scene. I enjoyed speaking with customers and helping them to choose the right instrument for them. This is where I gained my experience with setting up, repairing, and modifying guitars and basses.
As success grew in the 'real job', my guitar collection grew as well. With some 15 guitars in my collection, I am always looking out for the next one. I was also looking for a way to move my career back to my big passion – guitars.
Munson Guitars – The Idea into Reality
In order to turn our ideas into reality, we needed to be clear about what we felt was important to us. We came up with three guiding principles that would be the backbone of our business.
Our Guiding Principles:
Customer-centric by design
Use ethically sourced and sustainable materials
Made in Britain, everything
Munson Guitars needed to be built entirely around our clients. We wanted our clients to be very much part of the process of bringing their instrument to life, because a custom guitar is very personal to a player. From the initial design, through to the big reveal when they open the box. With that in mind, our journey began.
We spent time modelling some new guitar designs and sharing them with trusted musician friends, getting their feedback and improving our designs again and again, until we felt we had something that was ready for market.
Then on a cold December morning, in 2018, with the keys to a newly acquired building in hand, we began fitting out the workshop. While we already had a plethora of tools, a new tool would be required to get the business off the ground – a CNC machine.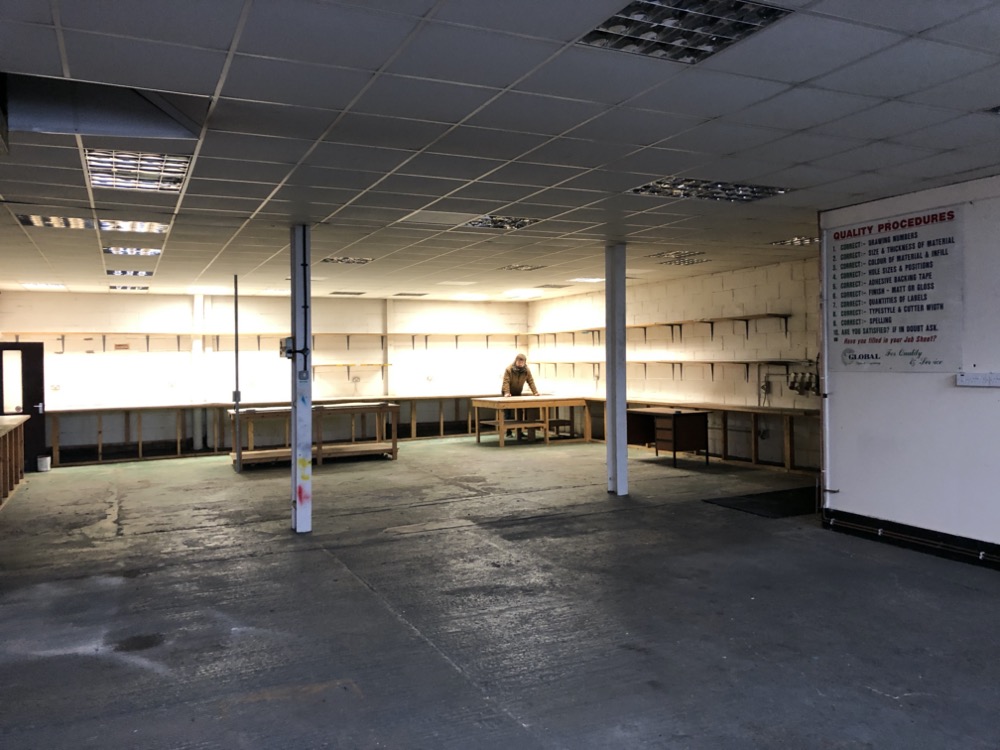 Equipment & Systems
CNC machines enable us to design guitars using 3D computer-aided design (CAD) before cutting the basic shapes using the machine. The process is not only quicker than using hand power tools, but it is more accurate and far safer. This is where the automation ends in the manufacturing process, and handwork takes over. Each instrument is lovingly hand finished using traditional luthier skills. From shaping to sanding to setups, it is all very much a labour of love that takes skill and patience to ensure that each finished instrument meets the demanding standards we set for ourselves.
All of our management systems are digital with the business running largely paperless. Extensive use of computers, tablets, and scanners mean that automation does the boring, but essential admin for us.
By cutting the potential fat out of the entire process, we are able to be as lean as possible. This ensures that the price of our guitars reflects the time and materials that we put into them and not costly overheads.
Real People talking To Real People
One area that was not computerised, and never will be, is customer interactions. It was a conscious decision to give our customers a real person to speak with. This is the individual maker who will build their guitar for them. From design to delivery there is a continuous relationship between the client and the luthier.
The Made in Britain accreditation was also high on the agenda as products being made locally was one of our key goals. This was achieved within the first few months.


Another key milestone was sourcing tools and material as locally as possible. Our customers not only wanted local, but ethical and sustainable raw materials as well. A tough call in an industry where ebony and rosewood were the norm.
"Buying local is a lot more difficult than you can possibly imagine," Carl explains. More often than not British tool brands have their products manufactured overseas. Guitar tonewood suppliers mostly import materials from abroad. We had to think outside of the box to find a reliable source of locally grown wood.
The Evolution of the Munson Guitars Product
Organic product development has been driven by customer feedback and by the vision that the team has for the business – all the while keeping our customers at the centre of what we do. When we are considering any business decisions we always think about how it positively benefits our clients first.
Bespoke Guitars
The first offering was making bespoke guitars, designed and built to order. These were one-off instruments, often requiring painstaking design work and taking a number of months to build. Each one was unique and built from scratch. Some players and collectors knew what they wanted, while others worked with a luthier to design their dream guitars. Learn more about bespoke guitars.
Custom Shop Guitars
Custom shop guitars are the latest offering and offer the best of both worlds. It's a custom guitar, configured to the players' personal specification, but based on our pre-designed Munson Guitar models. With literally thousands of possible configurations, a custom shop guitar can be finely tuned to meet the player's requirements. As each guitar is built from scratch, the client still gets to experience the build from beginning to end. Learn more about custom shop guitars.
Private Stock Guitars
Next came the private stock. These were guitars that were made to our own design. Used for photo shoots, exhibitions or just because we felt they needed to be made, these were available for sale via the website. These instruments were aimed at players and collectors who wanted a truly custom guitar – but wanted it NOW. Learn more about private stock guitars.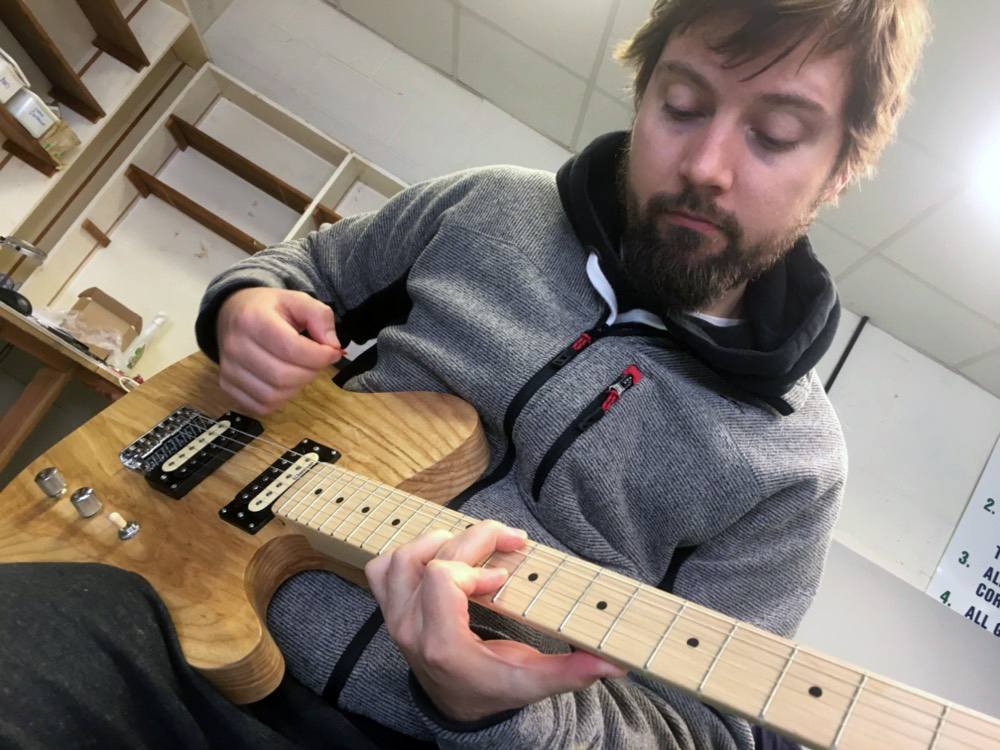 The Future
Where to for Munson Guitars from here? The pandemic, the recession and supply chain issues have been challenging for everyone. Having said that, now is the time to invest and build. We are investing in more equipment and people, and we are expanding our product portfolio.
More custom shop models will be added at regular intervals. Current models will be updated each year to keep them abreast with technology. We continue to innovate in the field of guitar electronics, and that new tech will be rolled into future guitar models. We are planning to launch our own range of pickups so we can fine-tune the tone of our guitars even further. And of course, they will all be made from sustainable materials right here in Great Britain.
No matter what the future brings, we will be guided by our founding principles, beliefs and values. After all, a guitar is not just an instrument, it's a way of life.