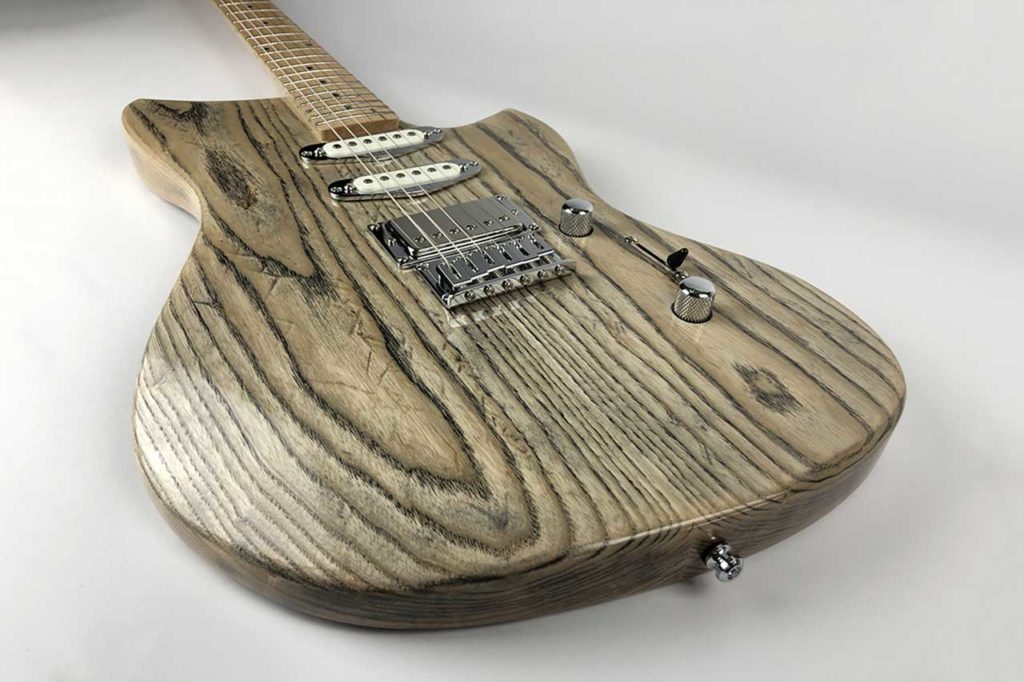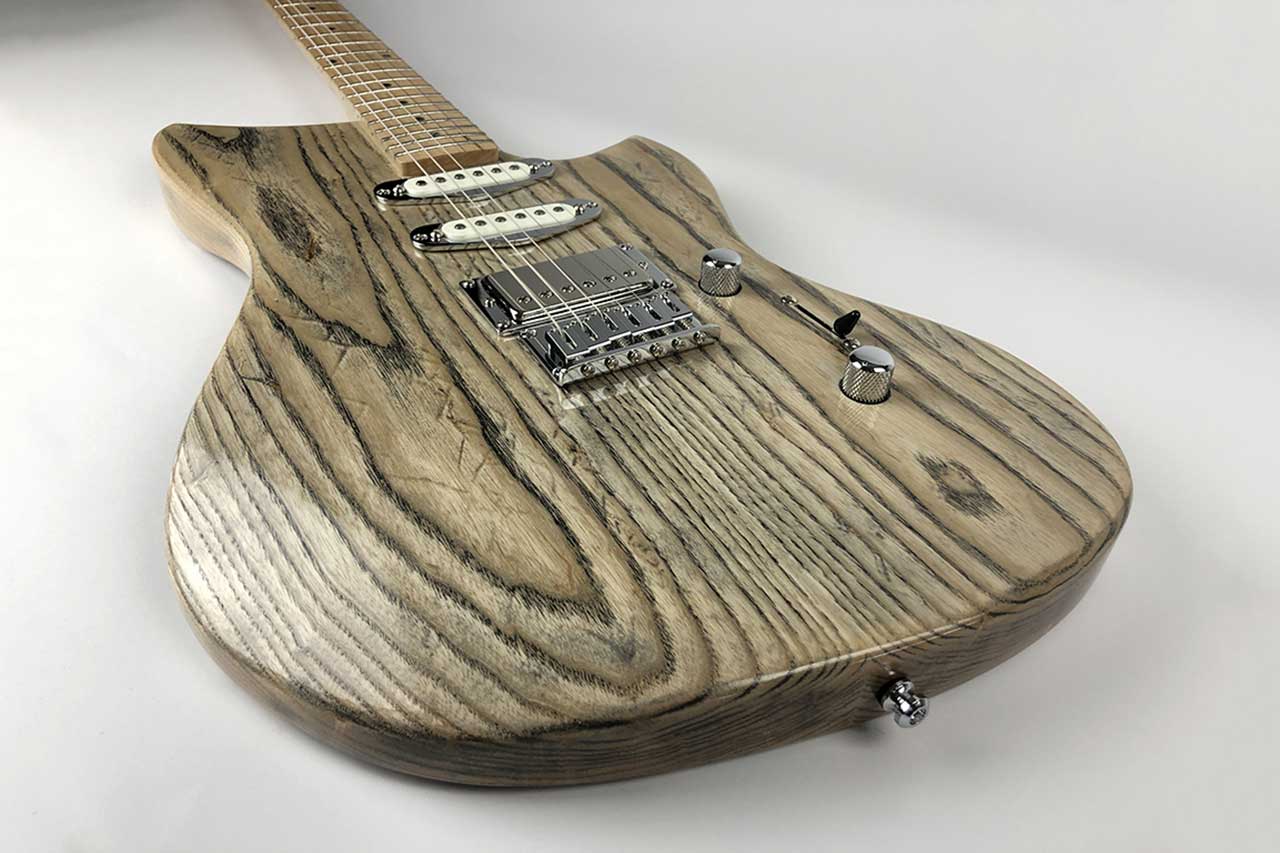 British Custom Guitar
The marauder custom shop guitar is a re-imagining of the classic off-set J-style featuring lighter and more resonant wood and hand wound pickups which give this instrument a distinctive tone. Like the inspiration for its name, the RAF adopted B-26 American twin engine bomber, the marauder will do the heavy lifting in any situation. With one, two or three pickups and a distinct shape, the marauder adapts to any situation, whether on stage, in the studio or jamming at home.

Here's some we made earlier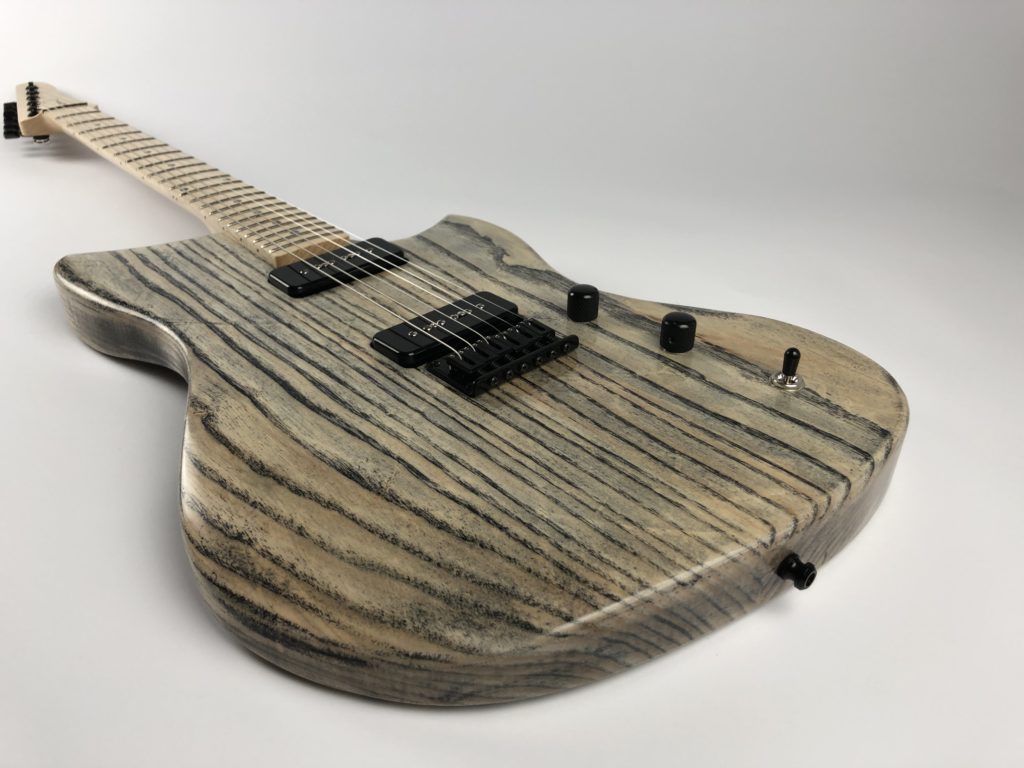 With so many choices there is no standard specification for the marauder. You start with a tried and tested platform and configure it specifically for you. We highly recommend you head over to the configurator and explore the options for yourself.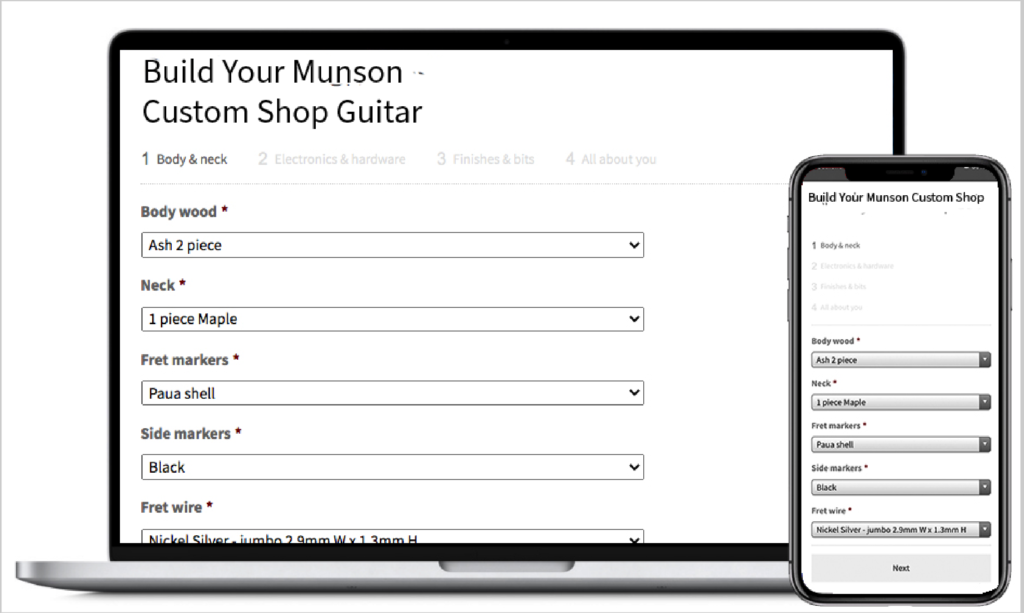 Standard Specifications – Marauder Custom Guitar
There are some specifications that come with this model as standard:
Body: Solid
Scale: 25.5" (648mm)
Frets: 22
Fretboard radius: 9.5" (241.3mm)
Headstock: 6 inline
Bolt-on neck: 4 x stainless steel machine bolts
Truss rod: Dual Action, adjustable
Thickness: 0.73" (18.58mm) at 1st Fret; 0.87" (22.21mm) at 12th Fret
Inlays: 6mm round paua shell inlays
Nut: GraphTech Black TUSQ XL
Free UK shipping and for a limited time, free worldwide shipping.
Now you get to choose the rest…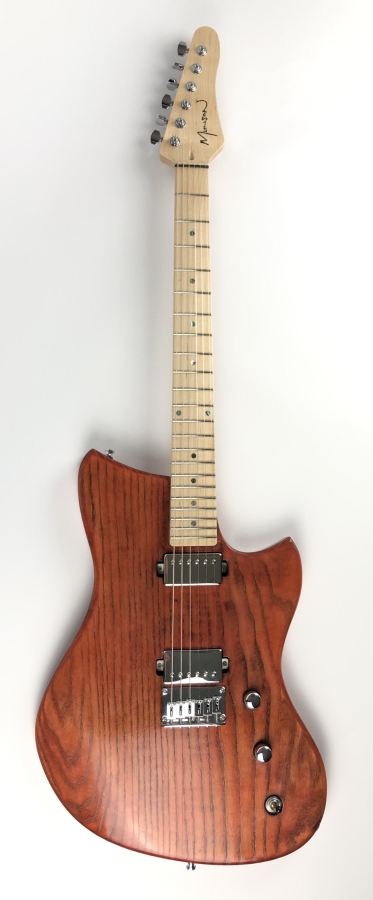 Go on, you know you want one…
Built to inspire, the marauder custom shop guitar is a distinctive instrument that will quickly become your go-to guitar.
Not sure where to start
If it all seems a bit daunting or you have other options in mind, then please use the button below to schedule an online appointment and let's have a chat about your project.