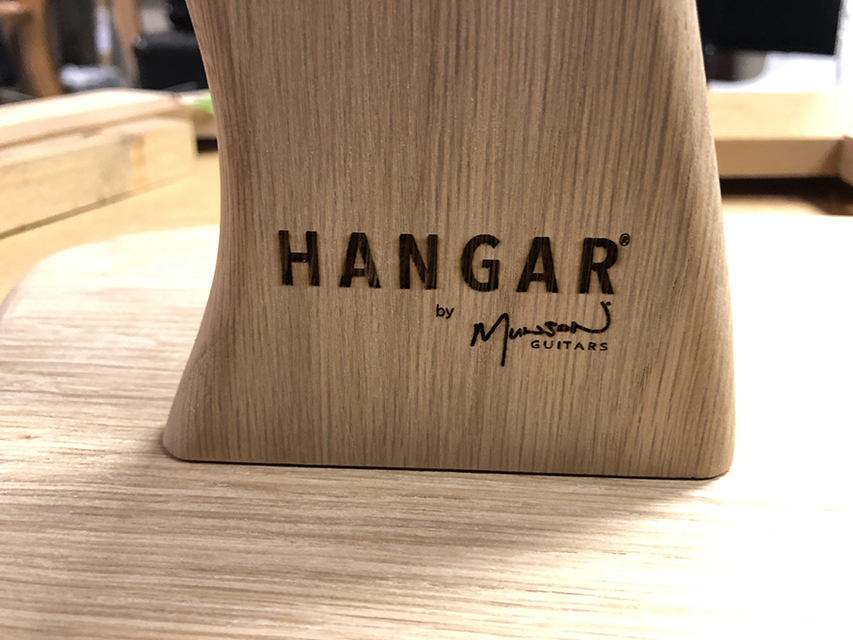 Introducing the Hangar: The Ultimate Guitar Stand Made from Premium English Hardwoods
Norwich, UK – Guitar enthusiasts, get ready, it's time. A new guitar stand has hit the market, and it's quickly becoming the go-to accessory for any musician looking for an elegant and sophisticated way to showcase their instrument. The Hangar is the latest addition to the world of guitar accessories, and it's quickly making a name for itself as the ultimate guitar stand.
Crafted from the finest English hardwoods and reclaimed timbers, the Hangar is a true testament to both form and function. Its unique design allows it to securely hold any guitar, from acoustic to electric, and the soft padding ensures that your instrument remains scratch-free. But the Hangar isn't just a stand – it's a statement piece. The natural wood grain adds a touch of warmth and character, while the overall design is clean and unobtrusive, allowing your guitar to take center stage.
"The Hangar is a game-changer in the world of guitar stands," says Carl Munson, co-founder of Munson Guitars, the company behind the Hangar. "We wanted to create a stand that was not only functional but also beautiful, and we believe we've achieved that with the Hangar. We're excited to bring this product to guitar enthusiasts everywhere."
In addition to its functional and aesthetic benefits, the Hangar is also built to last. Each stand is crafted from the finest English woods, chosen for their durability, strength, and natural beauty. The sleek, minimalist design is both modern and timeless, making it the perfect addition to any home, studio, or stage.
Whether you're a professional musician, a hobbyist, or just starting out, the Hangar is the perfect way to showcase your love for music and your dedication to quality.
The Hangar is now available for purchase and it's already generating buzz in the music world. For more information about the Hangar, please check out the Hangar.