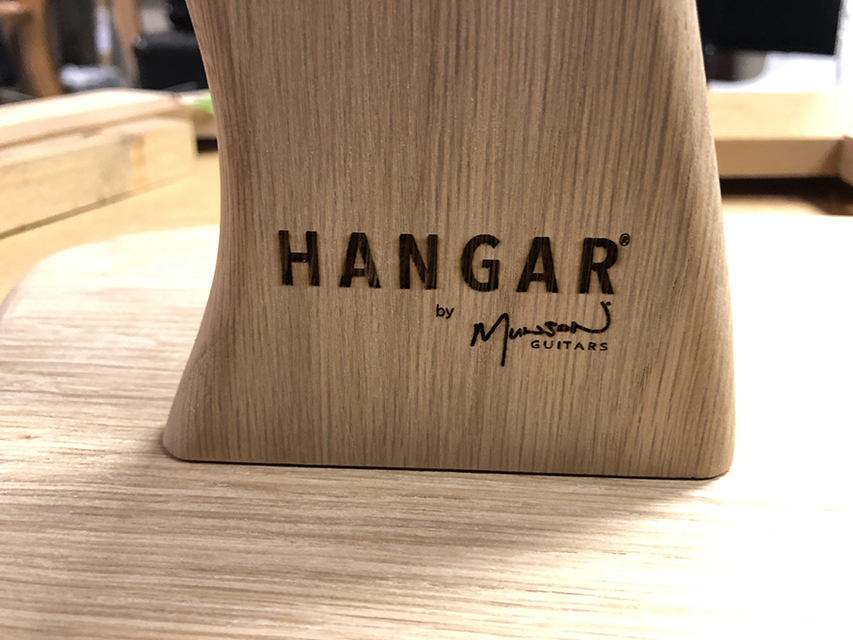 As a guitar player, you know that your instrument is more than just a tool – it's an extension of yourself. You've invested countless hours into honing your craft, and you take pride in every note you play. So why settle for a boring, generic guitar stand that does nothing to showcase your talent? Introducing the Hangar, the ultimate guitar stand.
The Hangar is designed to hold your guitar with elegance and sophistication. Its sleek, minimalist design allows your instrument to take center stage, while the natural wood grain adds a touch of warmth and character. And with soft padding to keep your guitar safe from scratches, the Hangar is the perfect accessory for any musician.

But the Hangar isn't just a pretty face – it's built to last. Each stand is crafted from premium English hardwoods, chosen for their durability and strength. You can rest assured that your guitar is secure in the Hangar, whether you're at home, in the studio, or on stage.
And speaking of stages, the Hangar is perfect for musicians who want to make a statement. Its unique design sets it apart from other guitar stands, and its natural beauty is sure to turn heads. Whether you're a professional musician or a hobbyist, the Hangar is the perfect way to showcase your love for music and your dedication to quality.
So if you're ready to take your guitar playing to the next level, it's time to invest in the Hangar. Head over to our website now to order your own and join the ranks of guitar enthusiasts who demand the best. Your guitar deserves it.
Don't settle for a generic guitar stand. Choose the Hangar and showcase your talent with elegance and style. Order now and see the difference for yourself.