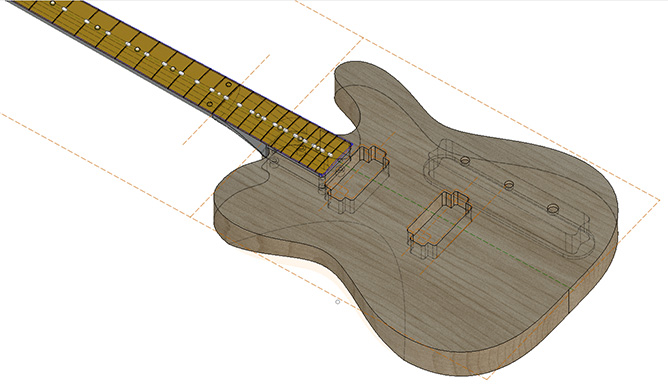 Because you want it. And because you deserve it!
Buying a custom guitar is a very personal experience unlike any other. Your guitar will be with you for a long time and will become an extension of your personality, part of you. Going custom is a journey which will be as exhilarating as it seems daunting right now. The most important thing is to enjoy the ride!
You will have probably played dozens of electric guitars over the years. Different brands, models, styles, shapes and sizes; different woods, and colours. You will have probably bought a fair number of them, if you are like me. Although with each one I bought, I found things that I would like to have changed if I could. More than just new pickups, but the shape, colour, feel. Maybe make it a little brighter or mellow. I know what I like and while mass produced electric guitars can get close, they often fall short of my dream guitar. Don't get me wrong; I love each and everyone of my guitars (some more than others, but don't tell them), but I can still dream about my perfect custom built guitar.
Know what you want
If you know what makes your fingers tingle, or you want more than an off the shelf axe, then you may be ready for the custom experience. You have a deep need for a custom guitar.
So what does a custom built guitar say about you? A lot really. You choose the shape, colour, electronics, hardware, strings, finish – you know, every aspect of it. It's a personal choice and a form of self expression. It might even make you play better, of at least make you feel like you are.
How much does a custom built guitar cost?
While there are still traditional luthiers who produce a small number of extremely expensive instruments a year, modern technology has helped to make custom guitars more affordable. Using CAD software enables the creation of guitar designs in 3D. These 3D models are modified and optimised until we are satisfied with the result before we start cutting wood. CNC technology uses these 3D CAD models to carve out the wood accurately and to a high tolerance. That being said, the modern custom guitar maker still hand picks body and neck woods and other material before going on to hand finish each instrument with the skill and care the craft insists on.
As you would expect, a well crafted instrument made to your specifications will cost you more than a mass produced off the shelf electric guitar. How much depends on your choice of woods, hardware, electronics, pickups, etc. The phrase "how long is a piece of string" comes to mind. Using CAD and CNC technology modern manufacturing best practice, in conjunction with time honoured craftsmanship, will certainly keep the cost to within reach of most collectors. The typical starting price for a custom built guitar will be around £1,500 to £2,000. This may increase when you start to add in different materials and options. It's fair to say that there is no upper limit to your imagination or the budget.
Speak to your luthier as there are often financing options or payment plans which make it more affordable and help to ensure that you don't have to compromise on your dream.
Designing a custom guitar
There are two main approaches when designing a custom guitar. Each approach depends on the journey you prefer to take and are most comfortable with.
Online guitar design tools
You may opt to design your guitar online. This enables you to make lots of design choices and have the cost calculated for you automatically in real time. You can go back and change your mind and the price will update accordingly. It's a great way to experiment and to design a guitar which fits within your budget. Once you have settled on a design, there will often be a conversation or email exchange with the luthier so they can take you through the process and let you know what to expect and when. Designing online is especially good when you already have an idea of what you are looking for, or just prefer the online experience.
Guitar design consultation
Some people choose to start with a one to one consultation with the luthier. They are more comfortable discussing their requirements, and it is a more personal approach. It is especially useful when you are unsure of how to proceed or of exactly what you want. It's an approach I really enjoy as a luthier, because I get to know you while we design your dream guitar together. I gain a deeper insight into your personality and what you are looking for. The conversation typically covers your playing style, the type of feel you want, the sound you are looking for and the aesthetic. Trust your luthier to guide you through the process, but most of all enjoy the process of designing your guitar. The journey is as important as the destination.
Best of both worlds
Many people use both routes, using the online designer to learn about options and pricing, then talking with the luthier before finalising the design decisions. It's the best of both worlds. Just go with what works best for you.
The most important part of the design process, whichever route you take, is communication. You and the designer need to be on the same page and not relying on assumptions. If you don't understand something or are unsure of any part of the process, email/speak to your luthier. There can be no gray areas in the design or your understanding of the process. Designing a custom guitar is an exciting process so make sure you are 100% happy in your understanding of what you are going to get and the process until you receive it.
At the end of the design process and before the build starts, expect to receive a full specification of your dream guitar along with a detailed explanation of the process for the rest of the build, right up to when you receive your new guitar and beyond.
The guitar build process
Now that you have decided on your design, the luthier gets to work. A good luthier will send you regular updates as the build progresses. Imagine buying a car and watching it being made in the factory. That is exactly what you should get when commissioning a custom guitar.
Computer Guitar design
Each guitar is designed using the latest software.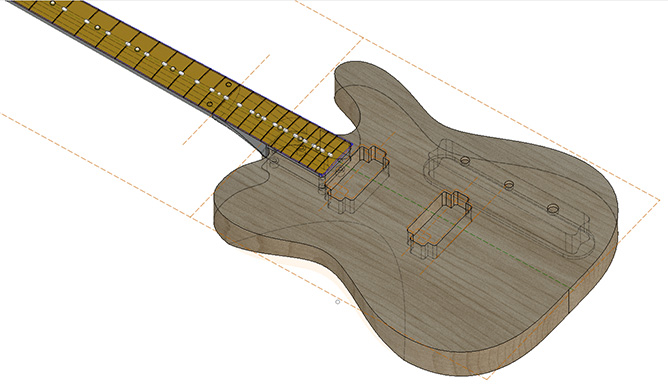 Custom guitar wood selection
Wood is selected carefully for each build based on type and grain pattern. We look for wood that has the correct moisture content, otherwise we store it and allow it to air dry before use.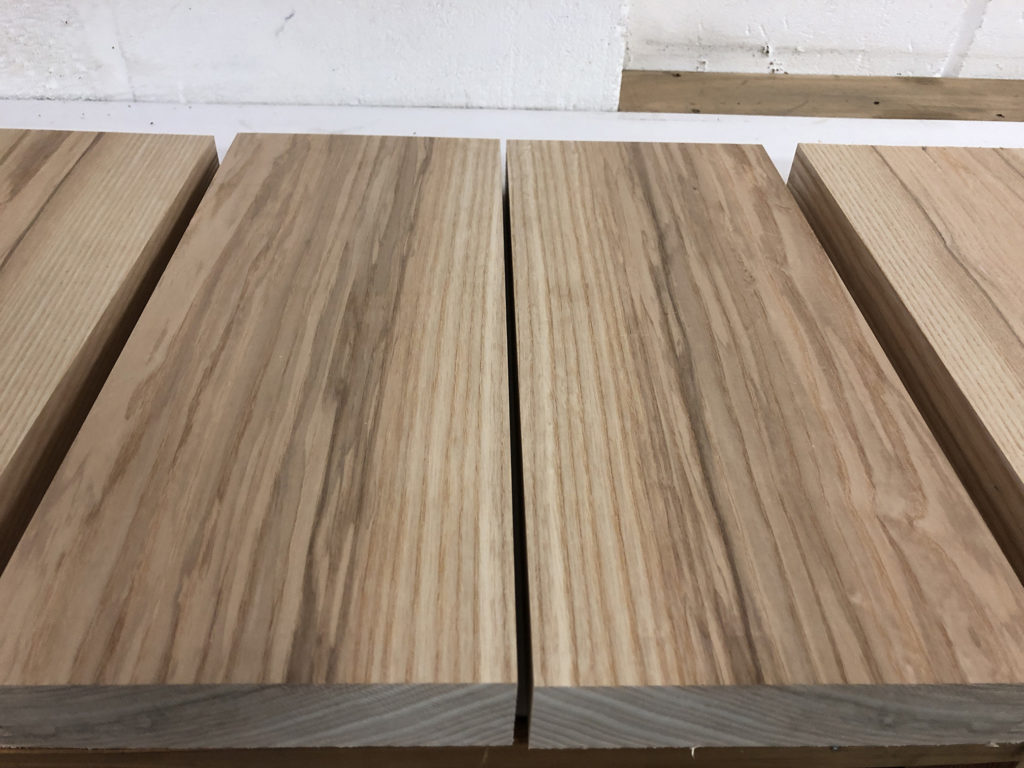 Wood being cut on the CNC.
Bodies and necks are carved using CNC machines.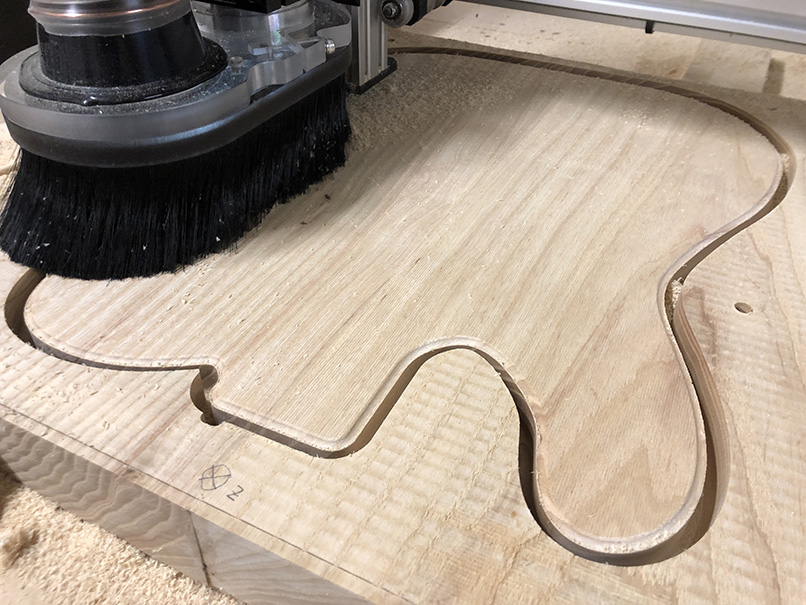 Guitar pre assembly.
Once the neck has been completed, the guitar is pre assembled before moving on to the finishing stage.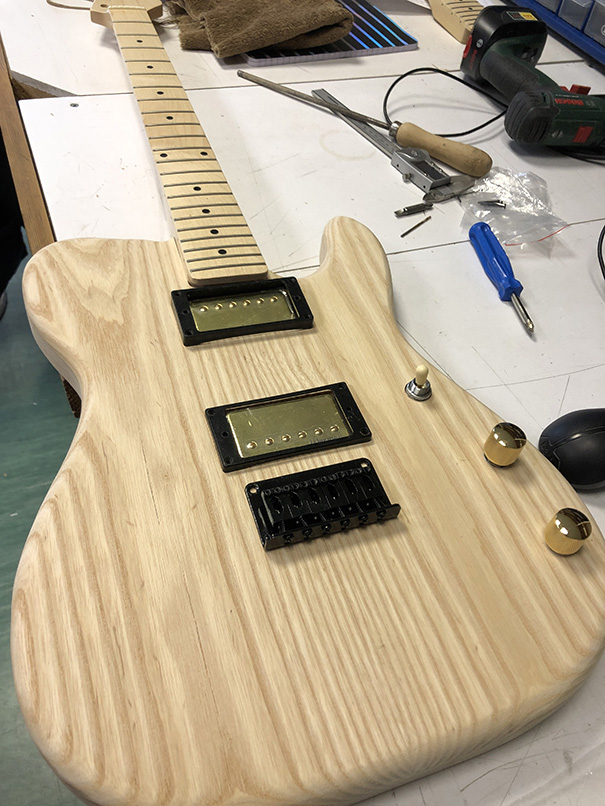 Final guitar assembly and QA.
The guitar is finally assembled before being professionally setup. Guitars are typically left for a few days to "settle" then the setup is rechecked.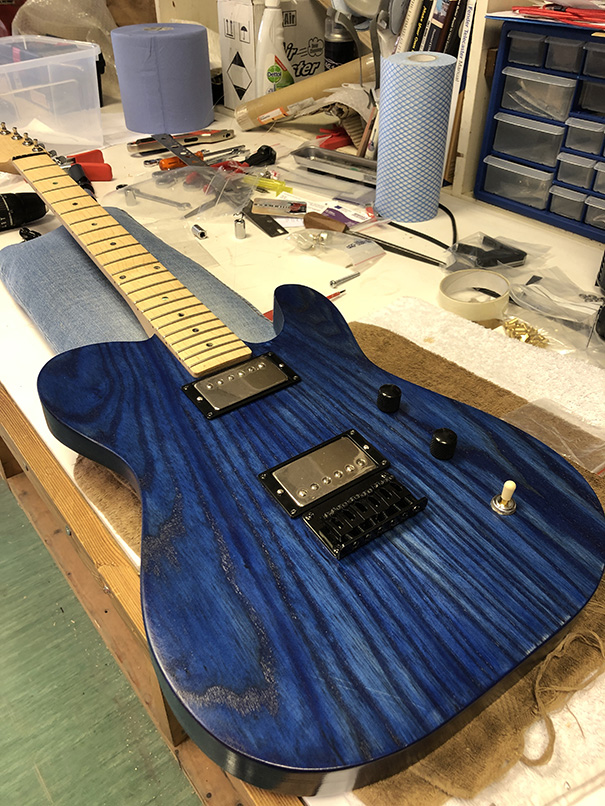 Guitars ready for shipping.
The finished guitar is given a final clean before being packed in it's hard case ready for shipping.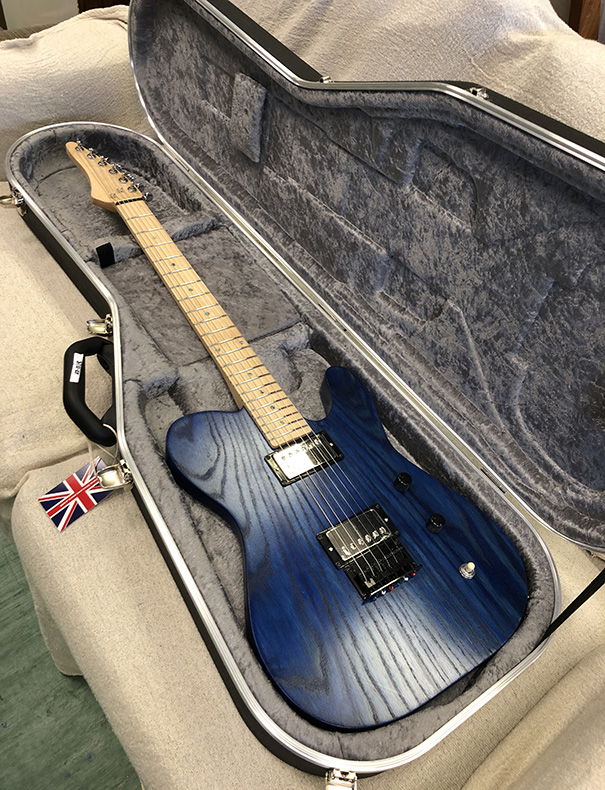 You're in good hands during the build as the luthier puts their name on the headstock. So expect quality in the workmanship and the finished product.
The unboxing experience
If your luthier has kept you abreast of the build progress, by the time your guitar arrives you will be chomping at the bit wanting to play it. This is the birth of your new companion, so savour the moment. Take some pictures or shoot a video of the grand opening. Take your time peeling away the packaging before slowly opening the hard case. Be patient and gentle. This is a big moment.
As the case opens, breathe in the aroma of that new guitar smell. Take in the lines and the way the light reflects off the surface. You are probably wanting to haul it out and start playing, but take the time to remove the case candy and carefully put it to one side for later.
Then the moment has come. Lift out your new custom guitar, which you designed, and let it breathe. Plug it in, turn the knobs to 11 and go for it!
You thought the custom journey was over. Think again, it's just beginning! Enjoy…
Final thoughts
When buying custom you're entering into a lifelong relationship. You'll own a guitar that will become a part of you. The process of buying custom means that there will always be a direct link to your guitar's maker. They are the expert on call, who knows and cares about your instrument. It's as personal to them as it is to you. It might even be the beginning of a beautiful friendship.