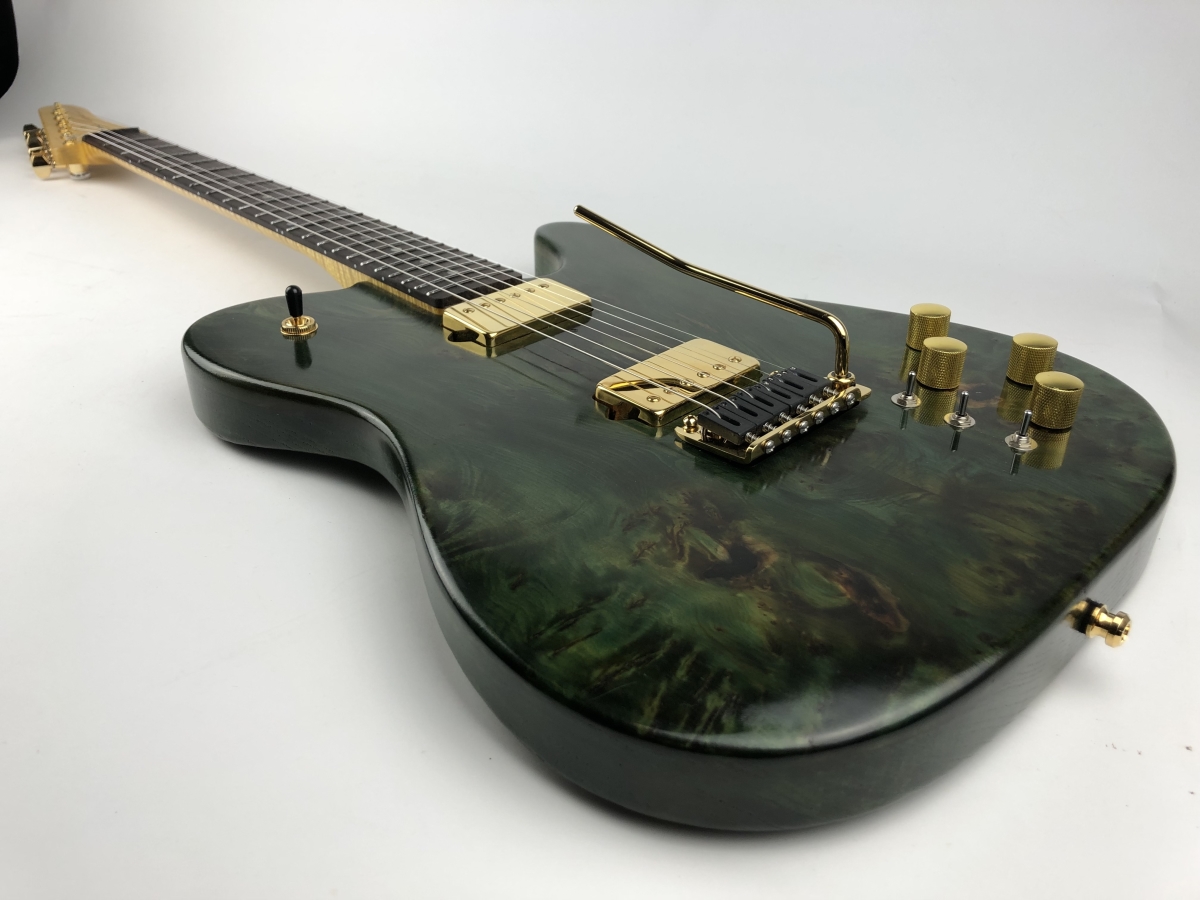 If you're a serious guitarist, you know that there's nothing quite like the feeling of playing a custom guitar built specifically for you. A well-made custom guitar can be a thing of beauty, and it can also be a powerful tool for creating music. But when is the best time for you to buy a custom guitar?
There are a few factors to consider when making this decision. First, think about your level of commitment to guitar playing. If you're just starting out, or if you're not sure how serious you are about the instrument, it might not be the best time to invest in a custom guitar. A good quality production guitar can be a great way to learn and grow as a player, and it will cost you a fraction of the price of a custom instrument.
However, if you're serious about guitar playing, and you're looking for the best possible sound, a custom guitar is definitely worth considering. A custom guitar can be made to your exact specifications, so you can be sure that it will play and sound, look and feel exactly the way you want it to. And, because it's made specifically for you, it will be a truly unique instrument.
Financial Considerations
Another thing to consider is your budget. Custom guitars can range in price from a few thousand pounds/dollars to tens of thousands of pounds/dollars. If you're on a tight budget, there are still plenty of great custom guitar options available. But if you have the money to spend, a custom guitar can be a truly investment-worthy instrument.
Availability of Luthiers and Builders
The world of custom guitars is home to a diverse array of talented luthiers and builders, each with their own style, craftsmanship, and schedule. To secure your desired builder, it is crucial to research and plan ahead. Some renowned luthiers may have waiting lists or limited production slots. Starting the process at an optimal time can help you align your aspirations with their availability.
Milestones and Special Occasions
Are you celebrating a milestone in your musical journey, a special birthday, or a career achievement? If so, these moments often provide an ideal opportunity to treat yourself to a custom guitar. Such a significant investment can serve as a timeless reminder of your accomplishments and personal growth. By linking the purchase to a memorable event, your instrument will be a constant reminder and have added sentimental value.
Patience and Lead Time
Commissioning a custom guitar requires time and patience. As you embark on the journey to design and build your dream instrument, consider your own level of anticipation. If you are willing to wait and prioritise the creation of a truly exceptional instrument, right now might be the right time to start the process. Remember, the end result will be a guitar that is uniquely tailored to your musical aspirations.
So, when is the best time?
If you're a serious guitarist who is looking for the best possible sound, a unique design or finish, and you have the budget to spend, then there's no time like the present. A custom guitar can be a lifelong investment that will bring you years of enjoyment.
A few tips for choosing the right custom guitar for you:
Consider your playing style and preferences. What type of music do you play? What kind of sound are you looking for?
Talk to a custom guitar maker. They can help you understand the different options available and make sure you get the guitar that's right for you.
Be prepared to pay a premium. Custom guitars are not cheap, but they are worth the investment.
Take your time. Don't rush into buying a custom guitar. Take your time, research your options, and find the perfect guitar for you.
Buying a custom guitar is a big decision, but it can be one of the best decisions you ever make. With a little planning and research, you can find the perfect guitar to help you unlock your full potential as a guitarist.
At Munson Guitars, we understand the significance of timing in your pursuit of the perfect custom instrument. Our skilled luthier and team are ready to collaborate with you, transforming your vision into a meticulously crafted masterpiece. Visit our website today and embark on a remarkable journey toward unlocking your perfect sound with a Munson custom guitar.