When it comes to rock and guitar-based music, Great Britain is up there with the best. With such a rich history of guitar music and some of the world's leading guitarists, it is somewhat surprising, therefore, that there are no big guitar manufacturers originating from Britain.
There's an old saying that says that "the Americans make guitars and the British make amps", and whilst this might seem to be true, it doesn't quite tell the whole story. Britain actually has a wealth of custom guitar builders, creating high-quality instruments according to particular specifications, one of which is Munson Guitars.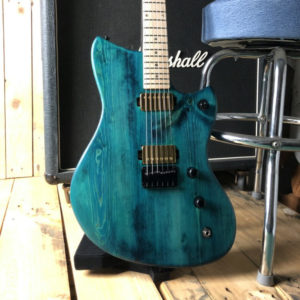 Munson guitars use innovative technology, a long history of woodcraft, and a passion for using locally-sourced materials to design and build their custom and bespoke guitar masterpieces. They are proud of their 'Made in Britain' accreditation and emphatically support local craftsmen and suppliers.
Why Choose a Custom Shop Guitar?
There are a number of reasons why people choose to help design and buy a custom shop guitar instead of sticking to a standard good quality and inexpensive mass-produced guitar. These can include:
You can choose specifically how it plays and sounds. Whether it be the type of wood that is used for the body, the thickness of the fret wire, or the pickups that are used, you can find the one that is best for you. If you are left-handed, a customised left-handed guitar can be made especially for you.
You can choose the way that it looks – from body colour to neck finish, to the colour of the knobs.
You will have a unique guitar that is different from everyone else's.
It will be made to a high quality and can last for years.
Why it's a Great Idea to Buy British Guitars
In the international world that we live in today, it would be inaccurate to say that British guitars are the 'best' guitars, but they are definitely up there amongst the world's best. If you are living in the UK, however, there are several good reasons why you should consider buying a British-made guitar such as those crafted by Munson Guitars. Here are some of them…
You can be assured that the materials used in the making of your custom guitar are good quality materials.
You have easy access to the guitar maker (the possibility of visiting workshops, inexpensive phone calls, for example), enabling you to work closely with them in order to get the perfect bespoke guitar for you.
For guitar makers who create their guitars from locally sourced materials, this creates a very low carbon footprint, meaning that you can enjoy your new guitar safe in the knowledge that the planet hasn't been compromised for your new guitar to land in your hands.
Due to the fact that there is no international shipping to contend with, it will be less expensive to get to you.
If you need any maintenance or repair work to be done, it is useful to have your guitar's maker close-by – or at least in the same country!
Made in Britain Accreditation

One way that manufacturers in Britain can show their dedication to making their products in Britain is through the 'Made in Britain' stamp. They are required to show that they are manufacturing their products in Britain and adhere to a strict code of conduct.
Munson Guitars are very proud of their Made in Britain accreditation and that they use locally sourced materials, British suppliers, and local craftsmen – not only supporting their local economy but also keeping their carbon footprint down.
Environmentally Conscious British Guitars
Us Brits are generally a pretty eco-conscious lot, and this can be seen in manufacturing across the board. This is why we are seeing a rising demand for sustainable and 'green' manufacturing in Britain at the moment.
When it comes to the design and crafting of beautiful bespoke guitars there is plenty that can be done to make them environmentally-friendly without losing their exquisite quality. From using wood that is responsibly sourced – whether using reclaimed wood or taking part in a tree replacement program – to adopting processes and techniques with low energy consumption.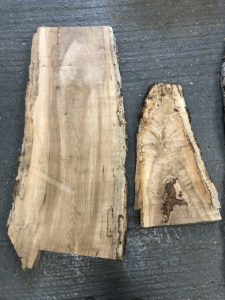 Other considerations to be made can include getting parts and tools from local manufacturers. Or if they must be bought from abroad, sourced with the lowest carbon footprint possible.
Creating environmentally-friendly custom electric guitars that are still of excellent quality takes dedication and careful planning, it makes it even sweeter when you have it in your hands and hear those warm tones singing out to know that it has been made without damaging the planet.
When it comes to designing and building incredible bespoke guitars, British manufacturers are up there with the best. With an abundance of high-quality materials, the latest technology, and exquisite craftsmanship at their hands, you can't go far wrong.