This one-off Tempest artist edition, 'Gaia: Against the Grain', is a collaboration between Cotswold Artist, Emma Howell and British luthiers, Munson Guitars. Featuring an original wraparound abstract artwork hand painted on a Norfolk Ash guitar body. The piece includes brass inlays of the artist's signature and Munson brand.
With styling inspired by the classic T-style design that has been rocking the world for decades, the Tempest is a blend of traditional craftsmanship and state-of-the-art technologies. Combining flowing curves and hard edges, the Tempest feels smooth and plays even smoother.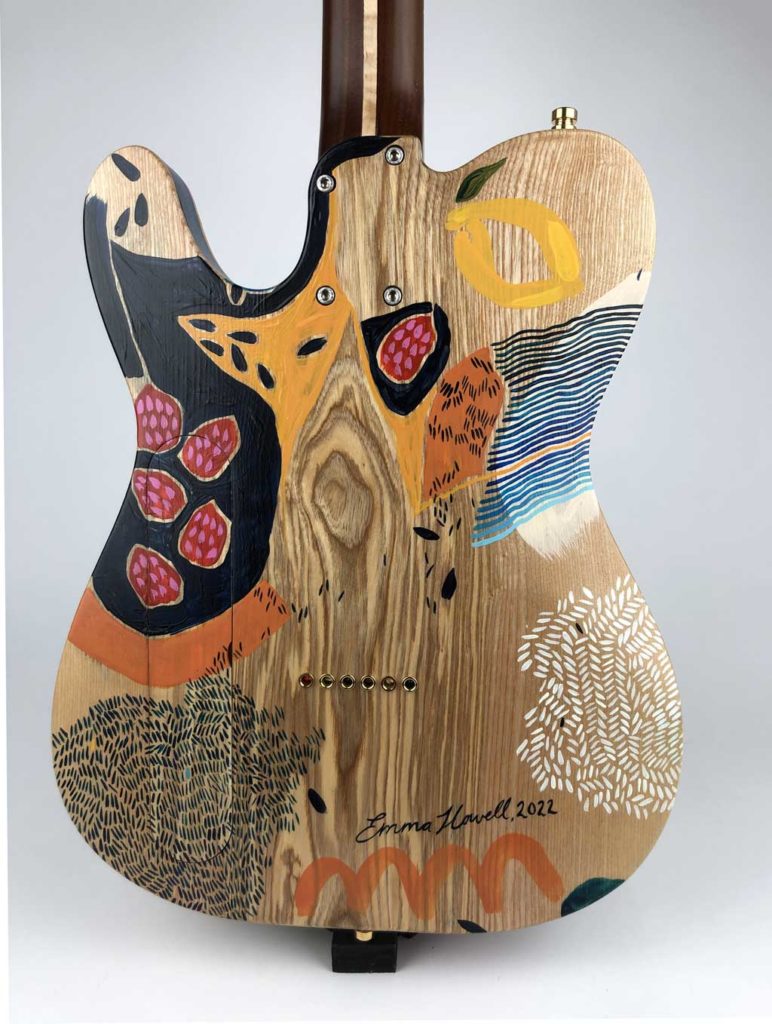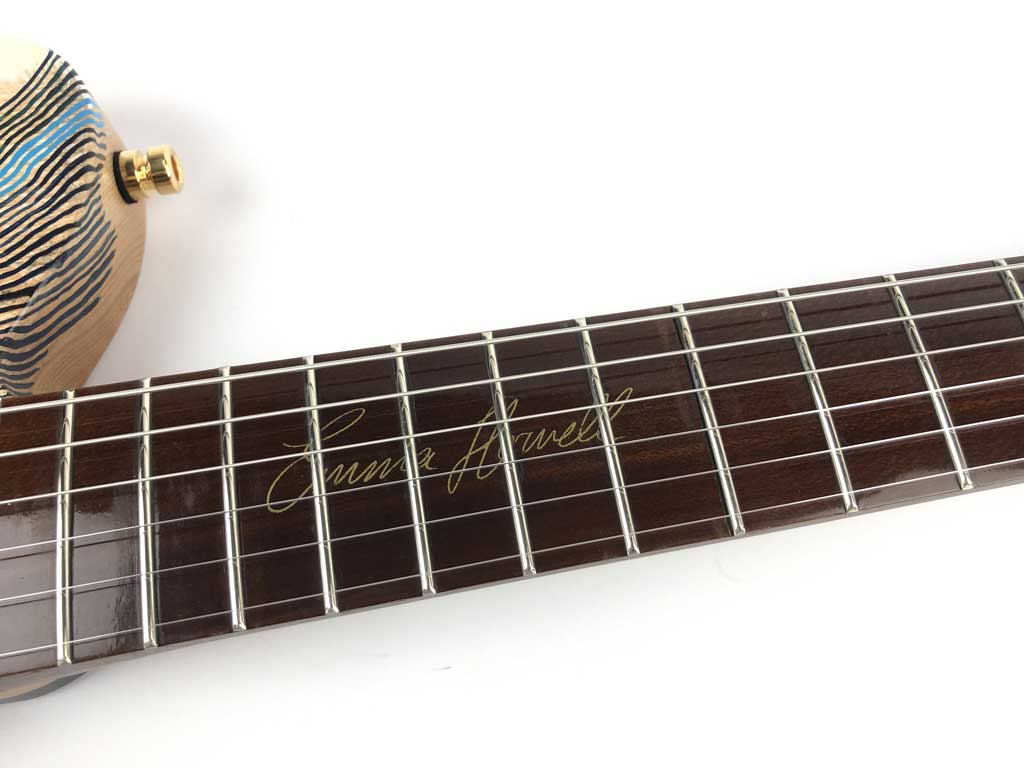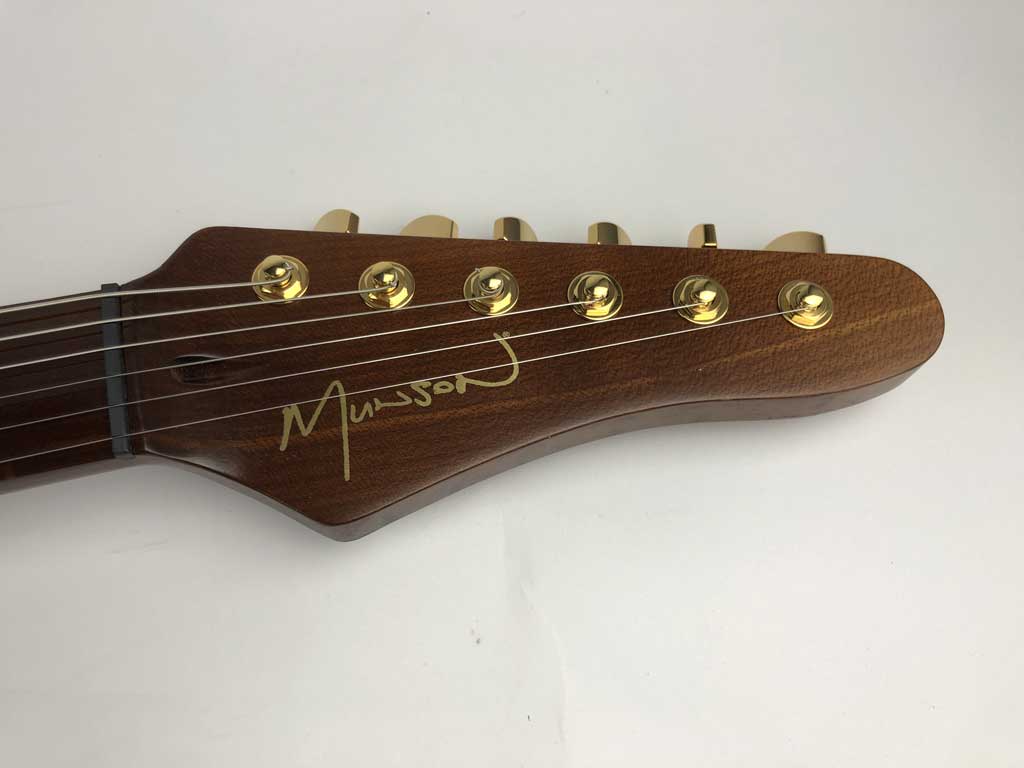 Meet The Makers
To celebrate this unique collaboration we are offering free tickets to a Meet The Makers session. We will share our passion for the craft. Give you insight about how we combined skills passed down for three generations, with leading edge digital technology and created some of the most stunning guitars made in Britain today. We will also have some other examples of our work which you will be able to see action. Meet the Makers will be held on Saturday the 24th September from 5pm to 8pm.
The event will be held at artist Emma Howell's forthcoming solo exhibition 'New Terrain' at Sixteen Gallery in Cheltenham's Montpellier art quarter. The seminar will feature a new collaboration between Emma and the father/son duo behind Munson Guitars. They will talk through the creation of this one of a kind Artist Edition guitar 'Gaia: Against the Grain' and the inspiration that helped realise the project. Gaia will be available to view and purchase at the show, which will run from 16th – 29th September 2022.
This is not an event which requires you to understand the artist's intention or the minutiae of guitar design, it is a moment to learn about experiences and enjoy a new form of art in action.
Book Your Place
This is a limited capacity event, so reserve your free ticket to Meet the Makers by clicking the link below.
It was a privilege to work with such a talented artist and to see how she added a new dimension to the instruments we build. We wish Emma all the best with her exhibition and are proud to be part of it.
Contact us to learn more about this unique Tempest Artist Edition, and if you would like to purchase it. (The guitar will be shipped after the exhibition closes.)