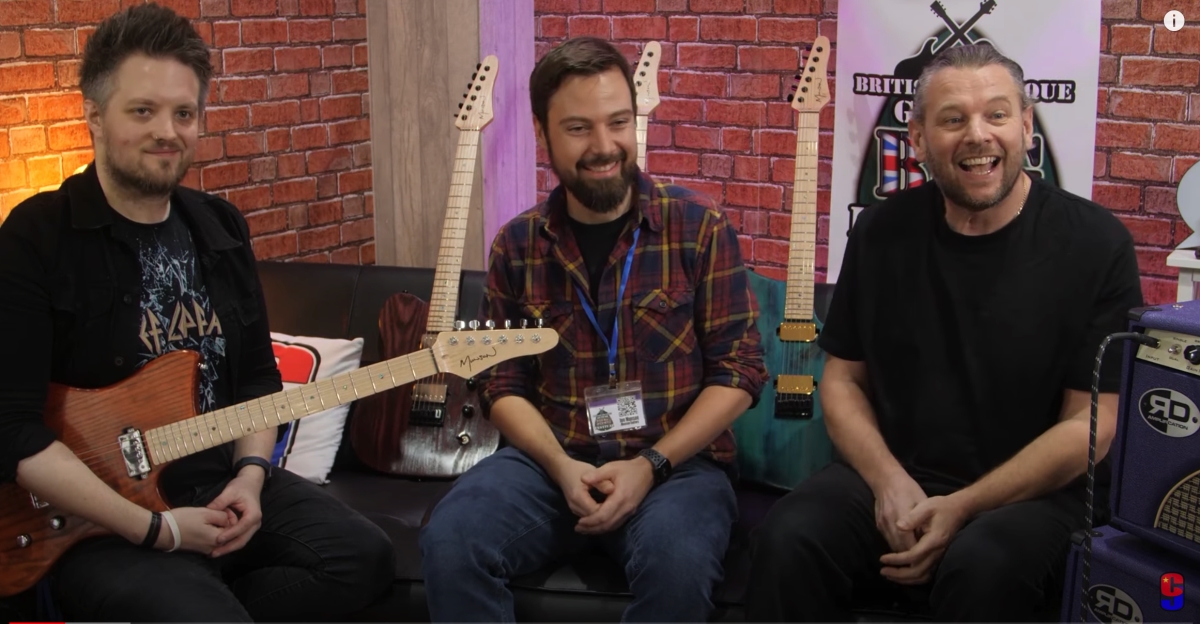 YouTubers get hold of some Munson Guitar models and create some amazing Custom Shop Guitar reviews.
We were both excited and apprehensive attending our first British Boutique Guitar Festival. The BBGF is not your usual guitar show where members of the public can come and see all manner of guitars and accessories. The BBGF is only open to invited YouTube influencers to get to review the offerings of a small number of British makers.
The output from the event are YouTube videos made by the influencers and posted on their own channels. This is where the public can watch the in-depth reviews of the great and the good of British made guitars and accessories.
In this first video Mike and Leigh interview our own Jon Munson and try out some of our British made custom shop models at the British Boutique Festival.
German YouTuber, Henning, of EytschPi42, reviews some of our guitars. Enjoy his out-there sense of humour, but don't mention the war…
Based in the Hop Pole Studios near Manchester England, the "Reaper" Guy, Adam Steel, reviews some of our 'Very British' custom shop guitars at the British Boutique Guitar Festival.
Checkout our custom shop models for yourself. Remember to come back and check out more custom shop guitar reviews soon.