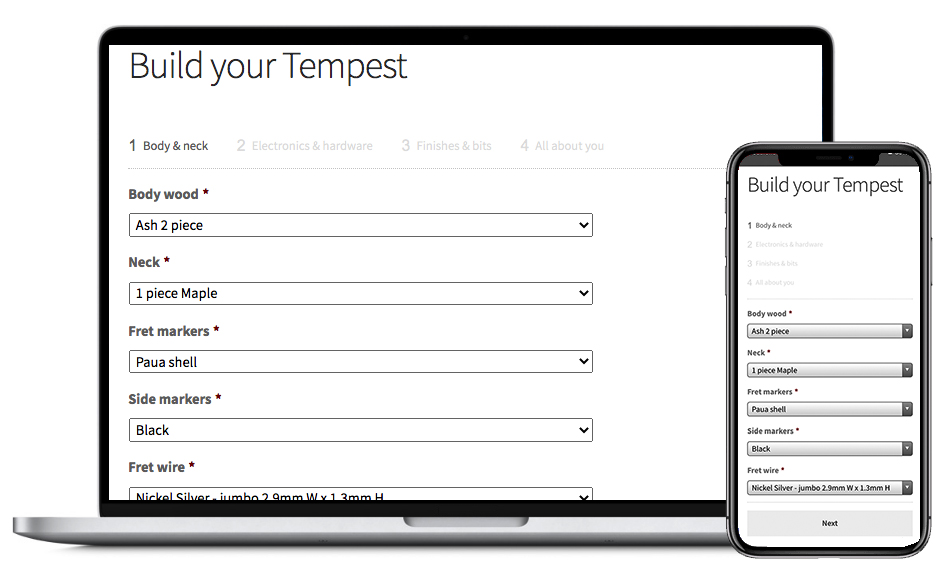 What does using technology have to do with guitar pricing? Technology can be a great asset for any business, especially when trying to compete in todays global marketplace. We are always looking for innovative ways to use tech to keep our business as lean as possible. From lean manufacturing to automated workflows, we design our systems and processes to reduce costs. Managing what we spend on non guitar making stuff helps us to keep our prices as low as possible. A great example of this is how we work with our technology partners, such as Microsoft. We work with them to make sure to make sure every penny we spend on marketing is working hard for us.
Our collective backgrounds in the digital industry enable us to leverage technology to streamline everything we do. That means that most of the team working at Munson Guitars are actually building guitars. We also use technology so non production people are able to work remotely, rather than taking up floor space in our building. The money we save on office space helps us keep the price of our custom guitars as low as possible.
Case Study
In a recent case study, Microsoft helped us to reduce our sales acquisition cost by a massive 80%. The Microsoft smart campaigns are also super simple to use, which means we don't need to spend much time to manage our online advertising at all. This has a massive knock on effect on our guitar pricing.
If you're interested in reading about how we do this, take a look at the Microsoft case study on our marketing collaboration with them.
Take a look at out our custom shop guitars and build yours online. You can explore guitar configurations to design the best guitar for you. Save your design and get a personalised, no obligation quote.